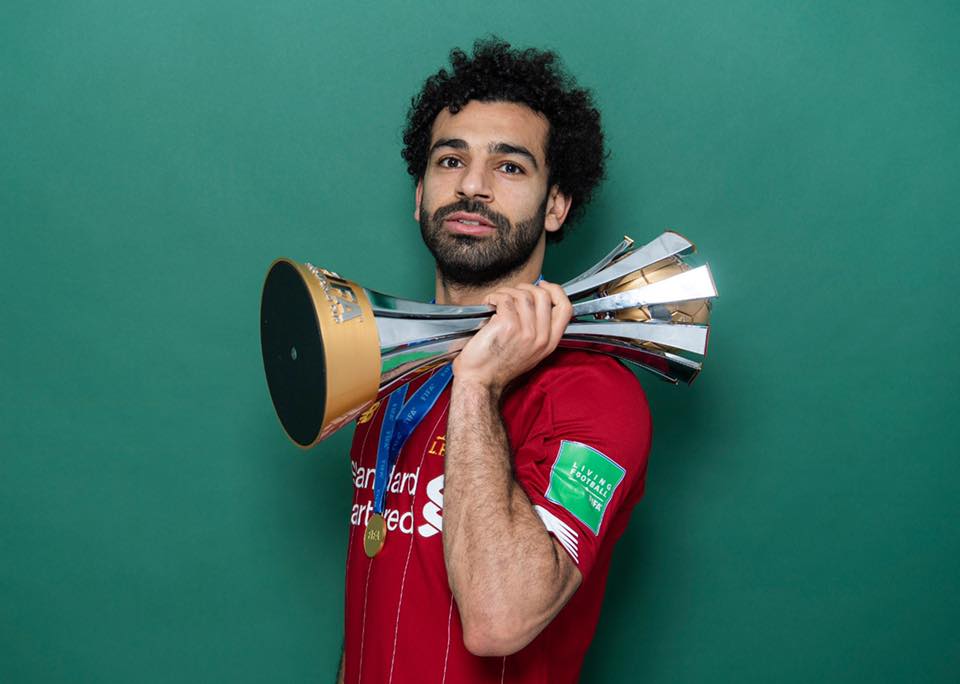 Premier League club Liverpool and Egyptian football superstar Mohamed Salah, alongside Liverpool manager Jurgen Klopp, have been ranked by France Football as among the top 50 influential figures in the world of football in 2020.

Salah came in 38th on the list which also includes Juventus star Cristiano Ronaldo, Barcelona's Lionel Messi, and FIFA President Gianni Infantino.
The list also includes several sports agents for famous players, most notably Jorge Mendes, Mino Raiola and Pini Zahavi.
Liverpool won the 2018/2019 European Champions League title after beating Tottenham in the final match that brought the two teams together in the Spanish capital Madrid in early June 2019.
Salah scored the first goal for his team through a penalty kick.
He asserted that the 2018 FIFA World Cup qualifier in Egypt was the most difficult match in his football career.
In a Youtube livestream, Salah said that the "Egypt-Congo match was most difficult throughout my career because it was going to qualify Egypt for the World Cup after 28 years of failing to qualify."
"The way I celebrated in the final of the European Champions League was because of Mecca. It was her who asked me to celebrate that way as soon as I scored," he said.

The International Federation of Association Football (FIFA) on May 14 celebrated Salah by awarding him the Golden Boot for having scored 22 Premier League goals in the 2019/20 season.
He shared the award with Liverpool teammates Sadio Mane and Arsenal's Pierre Aubameyang.
FIFA said, "The Egyptian king Mohammed Salah was [again] awarded the Premier League Golden Boot Award, as he was in 2018 for being the first player to score 32 goals in single season, breaking the record for a 38-game season."
Salah outscored the Premier League's other stars, including former Manchester United player Cristiano Ronaldo, Arsenal legend Terry Henry and former Liverpool striker Luis Suarez.
In addition to winning the Premier League Golden Boot Award, he has also been named Premier League Player of the Year.
Salah also boasted 16 Premier League goals for the suspended Premier League 2020/21, ranking third among the list of high scorers.
Salah's signed his contract with Liverpool in 2017 for a then club record of £36.9 million.