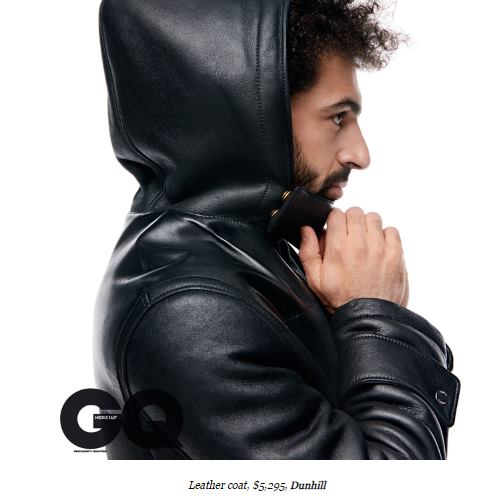 Egypt's iconic footballer Mohamed Salah has donated US$3 million towards the National Cancer Institute (NCI) to help restore its facilities after a terrorist attack took place near the building on Sunday, August 4 at midnight.
The news was revealed by the President of Cairo University, Mohamed Othman ElKhosht, during his phone interview with TV presenter Rami Radwan on his program "Masaa DMC" (DMC Evening).
ElKhost praised Salah for his charity and patriotism, and added that donations from citizens via SMS messages amounted to LE250,000 as part of a donations campaign launched in the Egyptian media to rehabilitate the targeted institute.
In a tweet lamenting the tragedy, Salah wrote: "My full support and condolences to the families of victims and victims of the explosion of the Cancer Institute."
Other donors include the Crown Prince of Abu Dhabi and Deputy Supreme Commander of the UAE Armed Forces Sheikh Mohamed bin Zayed al-Nahyan, and a number of businessmen donated who combined donated more than LE130 million to the NCI.
Programs from the private TV channel DMC including "Ala Masouleyety", "al-Hekaya", and "Masaa DMC" contributed to raising donations.
Businessman Mohammed Abu al-Enein donated the required quantities of ceramics to renovate the institute completely; business tycoon Naguib Sawiris donated LE1 million to the Institute; businessman Ahmed Abu Hashima donated LE1 million; businessman Hesham Talaat Mostafa donated LE10 million; Orman charity organization donated LE10 mllion; El Garhy Steel donated LE3 million, and an anonymous source donated LE1 million. Ghada Wali, Minister of Solidarity, announced that Nasser Social Bank donated LE5 million.
Donations of LE5 can be given by sending SMS "777" on 9797 or by number "777" through the Fawry network. In addition, any financial amounts can be transferred to the "777" bank account through all Egyptian banks.
Donations from outside Egypt are received through the NCI's official website. For more inquiries, questions are received on the hotline 19514.
A terrorist attack took place in Cairo, close to the NCI, killing 20 and leaving around 50 with serious injuries. The Egyptian Interior Ministry said in an official statement that a vehicle carrying explosives collided with three others.
The Ministry said that the bomb car was transporting the explosives was preparing for a terrorist attack, and the statement added that the terrorist Islamist group Hasm is behind the attack.
Salah previously donated LE5 million towards the Tahya Masr Fund in January 2017. Alongside his father, Salah showed deep loyalty for his home village Nagrig in Basyoun, where he donated five acres of land to establish a sewage station and thereby granting his village a stable source for fresh, clean water, according to a previous tweet b Dave Connell, Irish soccer player.