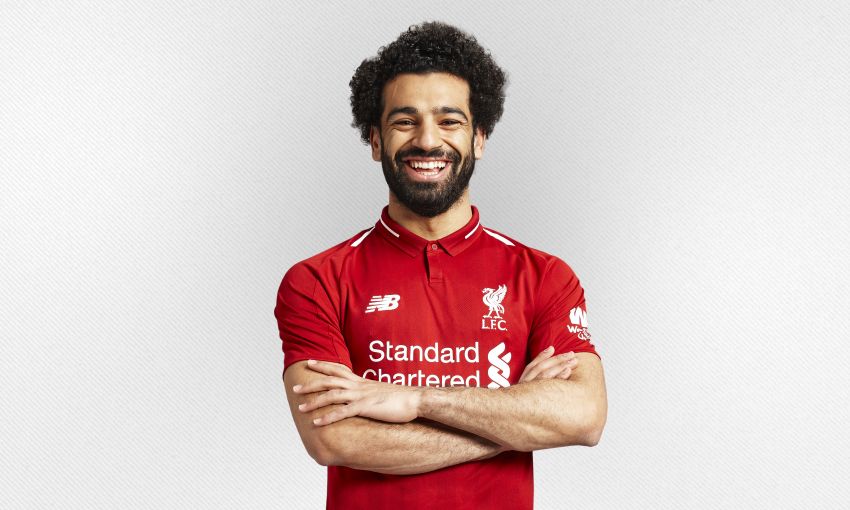 Egyptian football stall and Liverpool forward Mohamed Salah has been named the fifth-best player in the world by the magazine France Football as part of the prestigious Ballon d'Or awards, football's greatest individual prize.
France Football organized the ceremony, which was held in Paris at Theatre du Chatelet on Monday, December 2. Unfortunately, Salah could not be in attendance.
Lionel Messi snagged the top prize this year, having scored 54 goals in 2018/2019. It was the sixth Ballon d'Or award for Messi, who was followed in the ranks by Virgil Van Dijk, Cristiano Ronaldo, and Sadio Mané.
Salah was also nominated in 2018 for the prestigious Ballon d'Or award, competing against Cristiano Ronaldo and Luka Modric.
Modric, who led Real Madrid to the Champions League title in 2018, took the top prize that year.
Salah has been honored with a number of other awards. He won African Player of the Year for the second year consecutively in 2018, and he is the fourth African player to snatch the title back-to-back, following El Hadji Diouf, Samuel Eto'o, and Yaya Touré.
Liverpool's Salah is also the sixth player to win the Golden Boot in back-to-back seasons, and claimed the Premier League's player of the month title once in 2017 and twice in 2018.
He broke records last season with 32 goals and led his country into its first World Cup in 28 years. Salah scored 22 goals in the 2018/2019 season, and he has scored 60 goals in total, in addition to 22 assists out of 96 appearances on the field throughout his Premier League career.
Wagers released in July by Betaland Sports predicted — rather surprisingly — that neither Liverpool's Mohamed Salah nor Argentina's Lionel Messi would snag this year's Ballon d'Or, strongly favoring Liverpool player Virgil van Dijk.
The bookmakers placed Salah's name in third with odds of 6.50, while Portuguese star Cristiano Ronaldo, who won the UEFA Nations League with his national team, scored odds of 7.00.
Salah is also in the running for Time Magazine's Person of the Year and the Confederation of African Football's 2019 African Player of the Year Award.