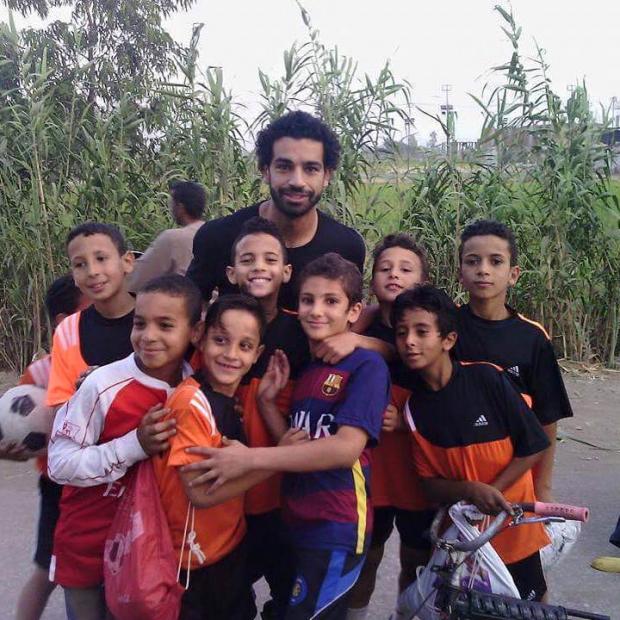 Egyptian national team star and Liverpool striker Mohamed Salah fulfilled a wish of patients in Mansoura University's Children's Hospital, who had asked that the Egyptian footballer telephone them for a chat.
Nirvana Salah, a specialist in the department of laboratories at the hospital, said that the children has refused to take their medicine if they did not get to talk to Salah.
After considerable efforts, she was able to communicate with one of his relatives, the specialist told Al-Masry Al-Youm.
"I was surprised by the phone call from the player's mother, who was on vacation with him, and she told me that Mohamed wants to talk to the children," said Nirvana Salah.
She said that she did not imagine that she would receive a call from Salah within just hours, despite his engagement in a football camp with Liverpool, in preparation for a match against Manchester United.
Director of the Children's Hospital Ahmed Refaei said that the call lasted for one hour. He added that Salah asked for a video call with the kids so they can see him during the call, which pleased the kids very much.
He added that the Egyptian star told the sick children that he was happy to contact them, and wished them a quick recovery and asked them to take medicines until they are cured and promised to visit them soon. He said that he is proud of them and that he would do his best with the national team in the World Cup.
The director of the hospital said that the children celebrated the call with dancing and announced that they will prepare a surprise for Salah, which is to draw the largest painting in Egypt on the walls of the hospital on Tuesday, and wish to succeed in its inclusion it in the Guinness Book of Records.
Edited translation from Al-Masry Al-Youm