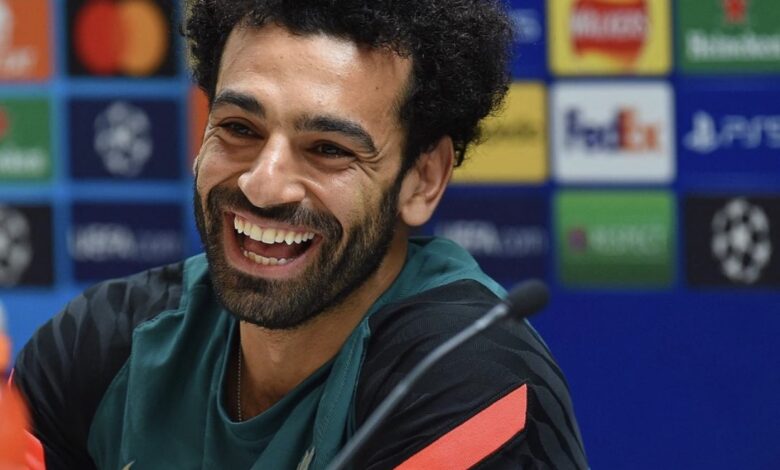 The European Football Association (UEFA) announced the nominees for the FIFA World Player of the Year award for 2021/22, including Mohamed Salah.
The award will be presented during the Champions League group stage draw ceremony in Istanbul on Thursday August 25.
Karim Benzema and Thibaut Courtois, Real Madrid players, and Kevin De Bruyne, Manchester City player, are on the shortlist.
The selection was based on the trio's performance last season, as Benzema led Real Madrid to win the Champions League as well as the Spanish League, with the help of fellow candidate Courtois, who saved Real Madrid many times from loss, especially in his wonderful performance in the Champions League final against Liverpool.
De Bruyne led Manchester City to the Champions League semi-finals, and had a role in Manchester City achieving the Premier League title. He won the Premier League Player of the Year award last season.
The ranking of players on the UEFA list of the best player in the world is as follows:
Robert Lewandowski (Bayern Munich and Poland) – 54 points
Luka Modric (Real Madrid and Croatia) – 52 points
Sadio Mane (Liverpool and Senegal) – 51 points
Mohamed Salah (Liverpool and Egypt) – 46 points
Kylian Mbappe (Paris, France) – 25 points
Vinicius Junior (Real Madrid and Brazil) – 21 points
Virgil van Dijk (Liverpool, Netherlands) – 19 points
Bernardo Silva (Manchester City and Portugal) – 7 points
Filip Kostic (Eintracht Frankfurt, Serbia) – 7 points
Lorenzo Pellegrini (Rome, Italy) – 5 points
Trent Alexander-Arnold (Liverpool and UK) – 2 points
Fabinho (Liverpool and Brazil) – 1 point
An initial shortlist of 15 players is selected by the UEFA Technical Study Group, and the top three candidates were voted on by a jury comprising: clubs that participated in the group stages of the 2021/22 UEFA Champions League and UEFA Champions League, as well as A group of journalists chosen by the European sports media.
Edited translation from Al-Masry Al-Youm