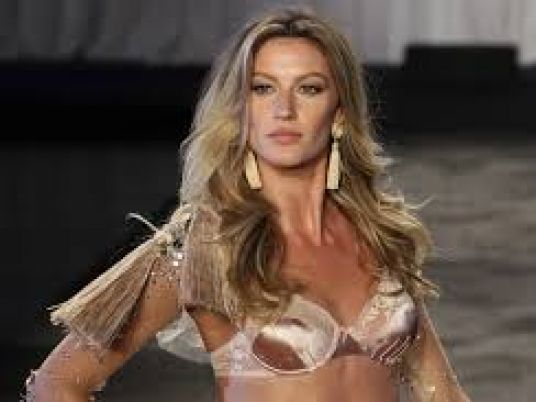 Gisele Bundchen, the world's highest paid model, has taken her last strut down the catwalk at Sao Paulo Fashion Week, retiring from the runway after 20 years in the fashion industry.
To loud cheers from the audience, the 34-year old modeled summer dresses for Brazilian label Colcci on Wednesday before making her finale alongside models dressed in jeans and T-shirts printed with sketches of her. Holding back tears, she smiled and waved to the cameras and audience.
Bundchen told Brazilian media that she wants to now focus on print campaigns and spend more time with her young family.
"I am grateful that at 14, I was given the opportunity to start this journey," Bundchen wrote on her Instagram account alongside a picture of her younger self.
"Today after 20 years in the industry, it is a privilege to be doing my last fashion show by choice and yet still be working in other facets of the business.
Bundchen has modeled for fashion's biggest design houses such as Chanel, Carolina Herrera and Louis Vuitton as well as lingerie brands and retailer H&M.
Her husband, New Patriots quarterback Tom Brady, was among the cheering audience.
"It seemed to be more of a show that a catwalk. It really was a leaving event for her," style consultant, Ilmar Marinho, told Reuters after the show.
"The ending was incredible, she came out with so much emotion, everyone was shouting and calling her name. Gisele is Gisele, there is not much more you can say than that."