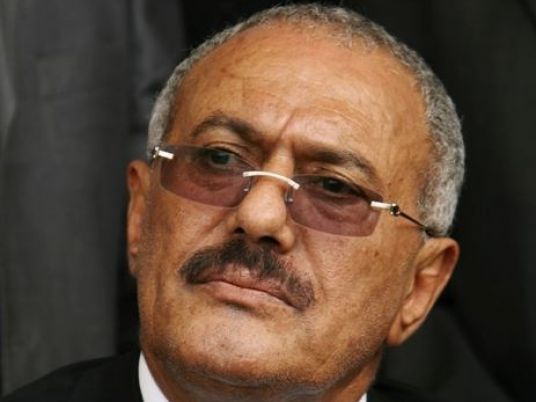 India will send a manned mission to space by 2022 and introduce health insurance for half a billion of its citizens, Prime Minister Narendra Modi pledged Wednesday in a keynote speech ahead of an expected election campaign.
Modi, speaking from the ramparts of the historic Red Fort in New Delhi, told a crowd of supporters that "sleeping elephant" India had awakened and was ready to take its place in the global economy.
In a marathon speech, the nationalist leader promised India would soon become only the fourth country — after the United States, Russia and China — to get someone beyond Earth's atmosphere.
"India will send into space — a man or a woman — by 2022, before that if possible," Modi said adding that the chosen astronaut would be "carrying the national flag."
The prime minister also announced a huge health insurance scheme — providing annual cover of about $7,000 for 500 million Indians — would be rolled out next month.
"It is high time we ensured that the poor of India get access to good quality and affordable healthcare," he said, adding that the scheme would cover the equivalent of the population of the European Union.
"It is essential to ensure that we free the poor of India from the clutches of poverty in which they cannot afford healthcare."
The scheme — dubbed 'Modicare' — has been described as the world's biggest government health insurance initiative.
'Sleeping elephant'
Modi was speaking in the final Independence Day address of his five-year term, touting his economic credentials ahead of an election he is expected to call early next year.
"India is now the land of reform, perform and transform. We are poised for record economic growth," the prime minister said.
"Today the world says that the sleeping elephant has woken up, is walking and has joined the race," Modi added.
India has seen annual economic growth of around seven percent since he took over — though the rupee is now under attack in the fallout from the Turkish lira crisis.
India's main opposition Congress party dubbed Modi's address "hollow" and said that it had not answered questions about the the economy, relations with China and Pakistan, and corruption allegations.
"We wish that at least in his last speech, he would have spoken the truth," Congress spokesman Randeep Singh Surjewala told the Press Trust of India news agency.
Space race
India has invested heavily in its space programme in the past decade, stepping up a rivalry with China.
It is aiming to send an unmanned mission to the moon in January 2019, the Indian Space Research Organisation (ISRO) announced last week.
The Chandrayaan-2 orbiter will aim to put a craft with a rover onto the moon's surface to collect data.
Chandrayaan-1, launched in 2008, orbited the moon and sent a probe to the surface, in a controlled crash landing.
India also launched an orbiter to Mars in 2013 which is still operational and in 2017 launched a record 104 satellites in one blast-off.
New Delhi is competing with other international players for a greater share of the satellite market, and is known for its low-cost space programme.
The technologies to realize Modi's space pledge had already been developed in India, said ISRO chairman K. Sivan.
"We have already developed the technology like human crew module, environment control and life support system. Before undertaking the launch, we will have two unmanned missions," Sivan told Press Trust of India after Modi's speech.