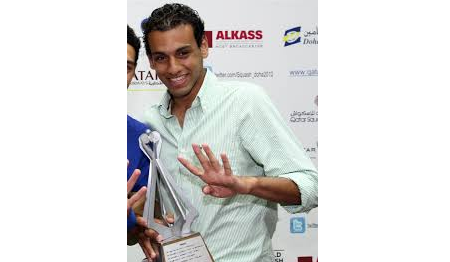 Egyptian squash star Mohamed El-Shorbagy has earned first place in Hong Kong Open squash tournament after beating his Egyptian counterpart Ali Farag in the final 3-0.
Shorbagy, who ranks first in the PSA World Rankings, had a swift win over Farag (ranked second), winning all his sets (11- 6, 11-7 and 11-7) in only 39 minutes.
Following his win, Shorbagy expressed his happiness to win such a tournament, adding that matches with Farag are always quite a challenge. "I'm really pleased to be able to come here and play my best squash."
"It's always great when it all comes together. I'm really proud of my performance, but not to take anything away from Ali – I have nothing but respect for him."
Shorbagy went on to compliment Farag,"He came to the tour later than all of us and came up the rankings very fast."
"Very few people can do what he did, and he's coming after me, but I'm trying to hold him a little bit," he joked.
Finally, he seemed eager for his next battle with his Egyptian counterpart; "We've played twice already this season, he beat me once and now I've beaten him. I'm sure we will have many more battles, and compete in more finals."
The Egyptian champion takes home $23,000.
This is not the first time Shorbagy has won such title. In fact this is his fourth Hong Kong Open title, and his 35th PSA title.
The win sneaks Shorbagy into 8th place of the all-time PSA title winners list, where he levels with the legendary Nick Matthew.
The final between Farag and Shorbagy is also not the first of its kind. The two vied for a title in the VAS Championships in 2017, where Shorbagy also emerged victorious.
As for the women, Raneem El Welily took home second place after losing to New Zealand's Joelle King 3-0.