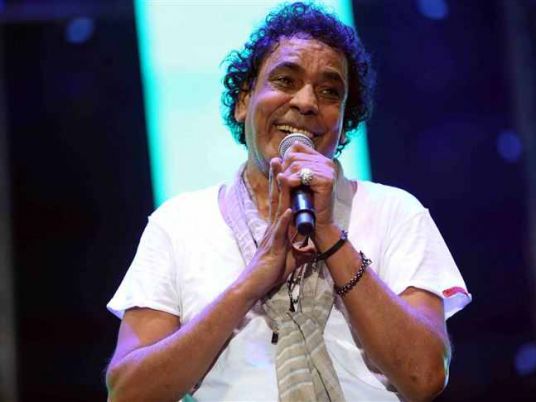 "I will be a peace delegate, like Sadat."
With these words, Egyptian singer Mohamed Mounir expressed his excitement over several upcoming concerts in occupied Palestinian territories, including Jerusalem, Haifa, and Ramallah. A final concert is planned as well in Gaza.
"I was chosen as a representative of Egypt to perform four concerts in Palestine as part of a singing tour with a number of international stars," Mounir told Al-Masry Al-Youm, expressing his happiness to visit Palestine where he would act as a peace delegate similar to the late Egyptian President Mohamed Anwar al-Sadat.
Mounir said he will be the first Arab singer to perform such a concert in the cities.
"Al-King" (The King), as dubbed by his fans, Mounir added that preparations were ongoing to ensure adequate security at the concerts.
Mounir will be joined by Egyptian-German singer Adel al-Tawil, Huber Vongweizer from Austria, and Twizler from the Bob Marley band.
Tawil is a German singer of Tunisian-Egyptian origin, and became famous after joining the German band "The Boys". He and Mounir released a song called "Eine Welt eine Heimat" (One World, One Home) which is performed in three languages ​​(German, Arabic and French).
Mounir is one of Egypt's most popular singers, with over 20 official albums released throughout his four decades-long musical career.
Edited translation from Al-Masry Al-Youm