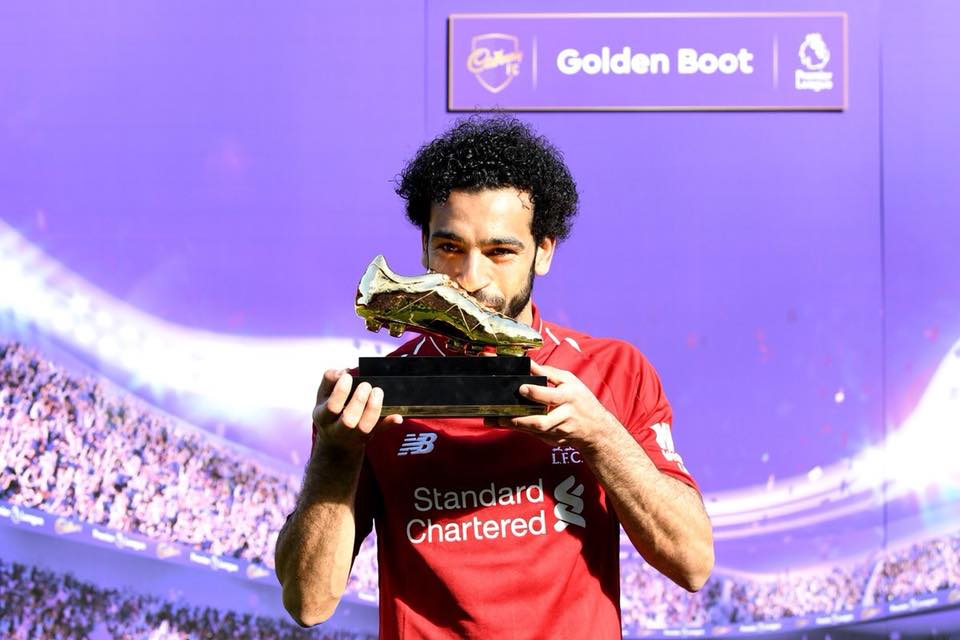 Egyptian sensation Mohamed Salah capped off an incredible season by winning one of the football's most prestigious awards Premier League Golden Boot, on Sunday.
The "Egyptian King" achieved the feat after breaking the Premier League record of most goals scored in a 38-game-season, securing a four to zero win for Liverpool over Brighton.
"To be honest this one is very special: the Golden Boot. But as you know and as I said before many times it's always in my mind to help the team to win the games…I'm very proud," Salah said upon winning the award. "I will do my best to win the Golden Boot again, 100 percent."
The goal also meant that Salah had finally overtaken Harry Kane, becoming the top scorer of the Premier League. Kane had been the boot's guardian for the past two seasons.
Moreover, he is now the top scoring foreigner in a single Premier League season, overtaking the legendary Cristiano Ronaldo.
Salah has had an incredible week, claiming the PFA Players' Player of the Year, Football Writers' Association Player of the Year and EA Sports Player of the Season award.
This year also witnessed Salah claiming awards such as Top Scorer of the Top Five Leagues.