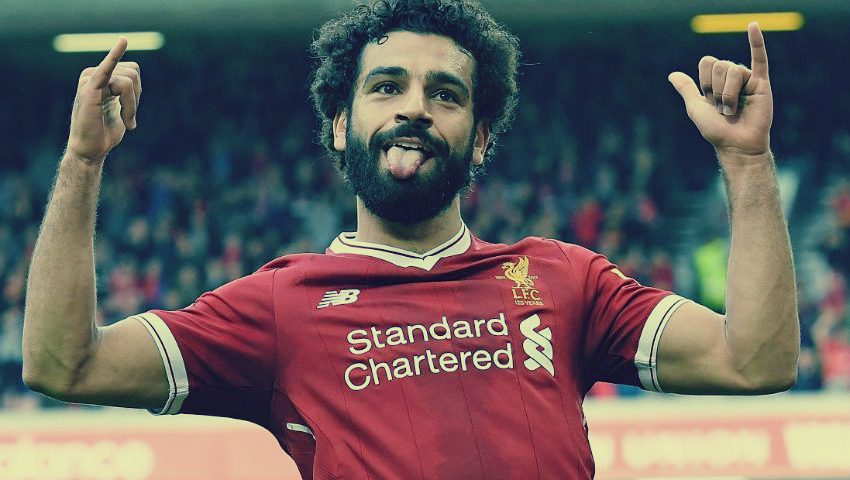 We have so much that we can say or write about Mohamed Salah – the Egyptian football star that's made it to the top of the British Premier League. But sometimes their words, the British ones, are more touching than ours. British writers and critics will never see Mohamed Salah with our Egyptian eyes that will always be biased towards anyone Egyptian. They don't have to exaggerate or compliment or write or speak with their hearts. That's why I don't feel the need to write about Mohamed Salah from my own perspective. Here I'll just go through some of the comments British writers have made after our beloved Momo scored a super hat-trick in Liverpool's latest match against Watford.
In The Guardian, Chris Brereton wrote, "Mohamed Salah continued to write his own Liverpool destiny with four superb finishes in a personal performance at Anfield that was as complete and as ruthless as anything this famous stadium has seen down the decades." He went on to say, "Two of his goals carried the same jinking manner and positional nous as that displayed by Lionel Messi".
Brereton also quoted Liverpool boss Jürgen Klopp; "I think Mo is on the way [to being the best in the world]," Klopp said. "In a way that's good. I don't think Mo or anybody else wants to be compared with Lionel Messi. He is the one who is doing what he's doing for what feels like 20 years or so. The last player [before Messi] I know who had the same influence on a team performance was Diego Maradona, another Argentinian. Mo is in a fantastic way, that's for sure. As it always is in life if you have to have the skills, you have to show that constantly. Consistently he is very good and he helps us a lot."
In The Independent, Carl Markham wrote about the second goal Salah scored, saying "It was a goal so good it required a second look and many of Liverpool's substitutes left their seats on the bench to view it on a pitchside monitor. If that was good the goal which completed his hat-trick was even better and similarly Messi-esque."
What Brereton wrote in The Guardian, and Markham in The Independent, are similar to what was written by John Aizlewood in The Sunday Times, John Richardson in the Mirror, and Michael Hincks in Sky Sports.
The BBC said in its report that the role played by Mohamed Salah with the Liverpool team is no less than the role played by Diego Maradona with the Argentine team. Salah has become the third player to succeed in scoring 25 goals for Liverpool in one season in the English Premier League after Robbie Flower and Suarez.
And in all the comments that have been made about him, the writers do not forget to attach the word 'Egyptian' to Salah's name. Liverpool websites also broadcast the latest advertisement that Salah was featured in, where he stressed his pride of being Egyptian. This is particularly important during a time when the country is going through difficult circumstances. Egyptians need someone who embodies something positive for us; a role model, someone to look up to, someone who can represent Egypt and Egyptians abroad. Mohamed Salah is succeeding at this task and he should be saluted for it.