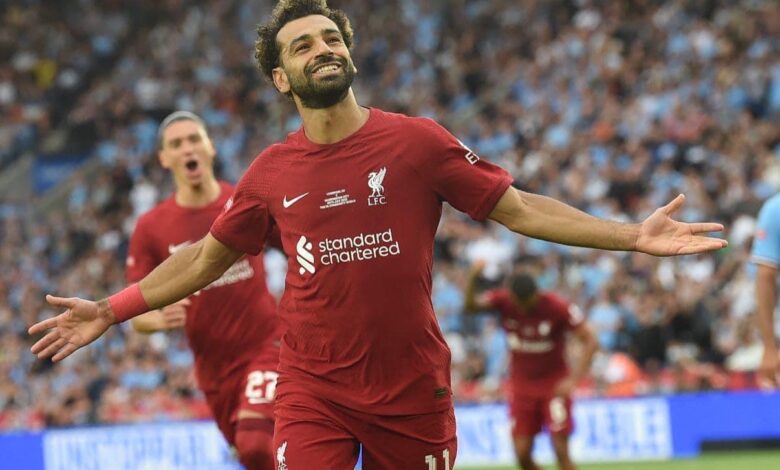 The Egyptian international and Liverpool FC striker Mohamed Salah scored a goal in his team's match on Tuesday, against Real Madrid, in the 16th round of the European Champions League.
Salah scored the second goal for Liverpool in the 15th minute of the first half, after a mistake by Real Madrid goalkeeper Courtois.
Nunez scored the first goal for the Reds in the fourth minute, from an assist by Salah.
Salah tops the Champions League top scorer rankings with eight goals.
Salah is equal to Didier Drogba, as the most African player scoring goals in the European Champions League, with 44 goals, each.