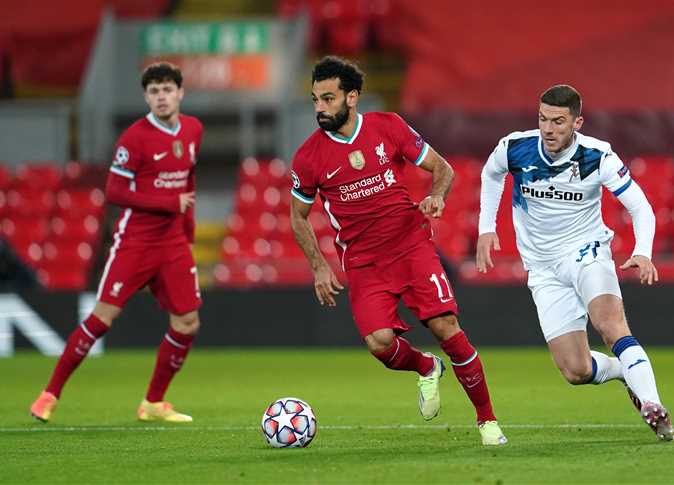 The UEFA website on Tuesday unveiled 50 candidates shortlisted for the European Union (UEFA) 2020 team, representing 21 clubs and 19 countries.
The list included Liverpool star Mohammed Salah, selected for his excellent performance in the 2019/2020 premier leagues and UEFA Champions League.
The fans and the UEFA Technical Committee will choose the Team of the Year.
The list also included Erling Haaland (Borussia Dortmund), Angel Di Maria (Paris Saint-Germain), Joao Felix (Atletico Madrid), Sergei Gnabry (Bayern Munich), Ciro Immobile (Lazio), Harry Kane (Tottenham), Robert Lewandowski (Barren Munich), Romelu Lukaku (Inter Milan), Sadio Mane (Liverpool), Kylian Mbappe (Paris Saint-Germain), Lionel Messi (Barcelona), Neymar da Silva (Paris Saint-Germain), Cristiano Ronaldo (Juventus) and Raheem Sterling (Manchester City).
Salah was nominated on November 11th as part of the annual FIFA "The Best Men's Player of the Year" award.
The awards ceremony will be held on December 17 in Switzerland's Zurich, with FIFA assuring it will run under exceptional medical measures to limit the outbreak of coronavirus.
Voting will continue from November 25 till December 9 prior to the announcement of "Best" Awards, FiFA added.
The list included names such as Thiago Alcantara, Cristiano Ronaldo, Kevin De Bruyne, Robert Lewandowski, Sadio Mane, Kylian Mbappe, Lionel Messi, Neymar, Sergio Ramos, Mohamed Salah, Virgil Van Dyck.
Back in May, FIFA celebrated Salah by awarding him the Golden Boot for having scored 22 Premier League goals in the 2019/20 season.
Salah outscored the Premier League's other stars, including former Manchester United player Cristiano Ronaldo, Arsenal legend Terry Henry and former Liverpool striker Luis Suarez.
In addition to winning the Premier League Golden Boot Award, he has also been named Premier League Player of the Year.
Edited translation from Al-Masry Al-Youm