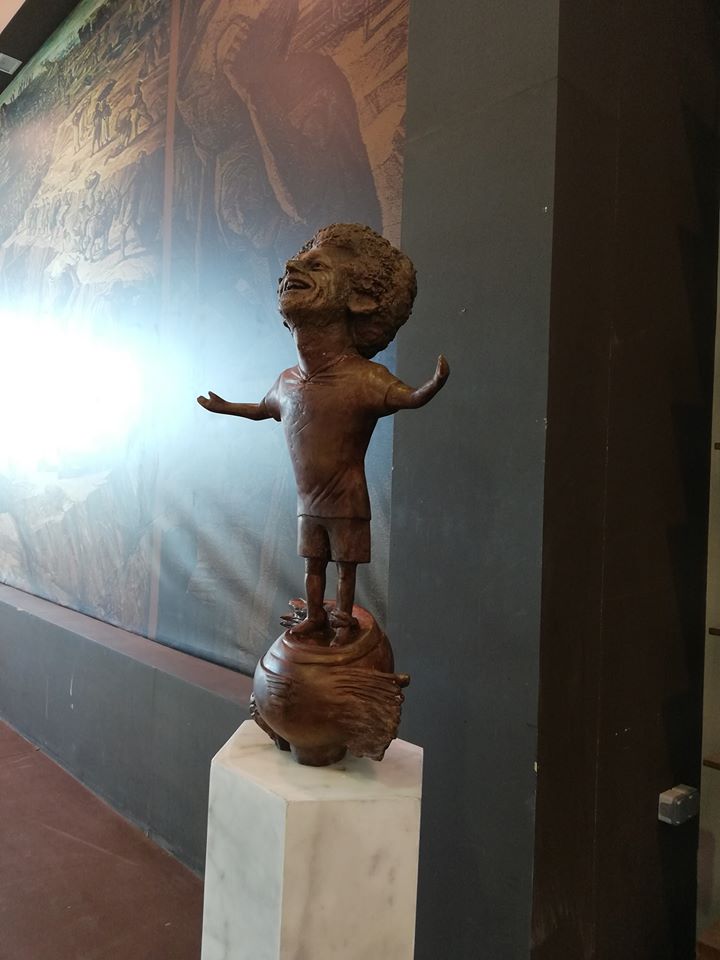 Egyptian sculptor Mai Abdel Allah on Sunday uncovered her statue of football player Mohammed Salah during the World Youth Forum (WYF), which runs from 3-6 November in Sharm al-Sheikh.
Abdel Allah told al-Masry al-Youm newspaper that she thought up the idea of carving out the statue back in 2016, adding that she completed work in one month, prior to the opening of the WYF.
She explained that Salah stands as a symbol of excellence in life for Egypt's youth, after FiFA selected as a nominee for "Best FIFA Men's Player 2018" award.
Abdel Allah carved out the statue's gesture as "opening his arms to the fans" after scoring goals, a movement Salah is famous for.
"So, I found it is distinguished and executable," she said.
She previously participated in the World Youth Forum 2017, presenting the Bronze Pyramid statue, carried by eight men from different countries as a symbol of cooperation, unity and peace.
The Pyramid was transferred to the Heliopolis Presidential Palace following admiration President Abdel Fattah al-Sisi's admiration of it.
Edited translation from Al-Masry Al-Youm