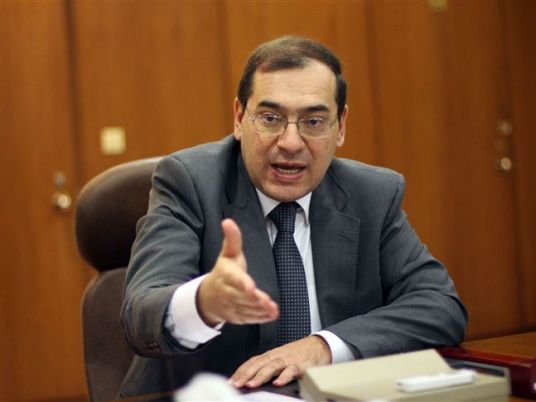 Egypt's Minister of Petroleum and Mineral Resources Tarek El Molla pledged to accelerate the pace of work at the Abu Tartur phosphate mine in the New Valley governorate on Sunday during his first visit there.
Molla also pledged to encourage investment in Egypt's mineral wealth besides the oil sector.
He referred to amending the mineral wealth law with the aim of encouraging investment and attracting international companies to this sector in Egypt.
The new Abu Tartur project, which will cost about $800 million and have a production capacity of 500,000 tons of phosphoric acid per year, will exploit and manufacture the phosphate ore found in large reserves in the Abu Tartur area in the New Valley governorate, according to Molla.
Phosphoric acid, which is the basic raw material in the phosphate and compound fertilizer industry, will be produced through this project to meet the country's fertilizer needs, said Khaled al-Ghazaly Harb, president of al-Wady for Phosphate Industries and Fertilizers company.
The Abu Tartur project will depend on 2 million tons of phosphate ore per year, extracted from the Abu Tartur mine, as a main input for production, Harb added.
The project includes three units for the production of concentrated sulfuric acid with a capacity of 1.6 million tons per year, another for the production of phosphoric acid, and a unit for refining phosphoric acid to achieve the required purity, he added.
According to Harb, electricity will be generated from the thermal energy produced from the sulfuric acid production unit at 33.5 megawatts.
Edited translation from Al-Masry Al-Youm