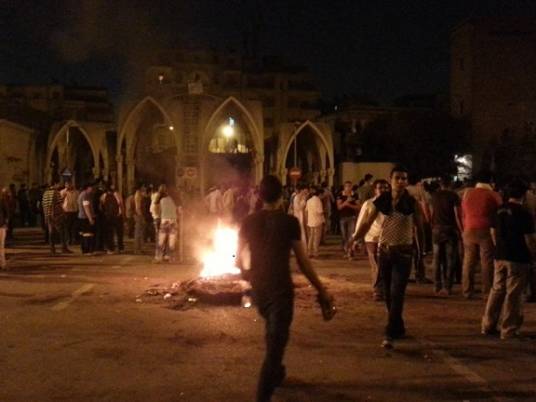 Fifteen suspects were arrested in Khosous Saturday in connection with the deadline sectarian clashes that rocked the town last week, according to the Interior Ministry.
In a statement on its Facebook page, the ministry said that the suspects were arrested while possessing firearms and other weapons and had been referred to prosecutors, who then decided to detain the suspects pending investigations.
The arrests bring the total number arrested in connection to the clashes up to 30, the statement added.
The Interior Ministry had said in a statement yesterday that it arrested nine people in connection to the cathedral clashes, which left two more people dead.
Khosous prosecutor Ahmed Issa said last week that aside from the five dead and three injured, the clashes also resulted in three vehicles, three houses and a pharmacy being destroyed.
Meanwhile a march was organized Saturday that went from the Omar Makram Mosque in Cairo's Tahrir Square to Al-Azhar Mosque in order to denounce the clashes in front of the St. Mark's Coptic Orthodox Cathedral last Sunday, which occurred after a funeral for four of the Khosous clashes victims was attacked.
The protest also denounced what it said were attempts by the Muslim Brotherhood to control Al-Azhar.