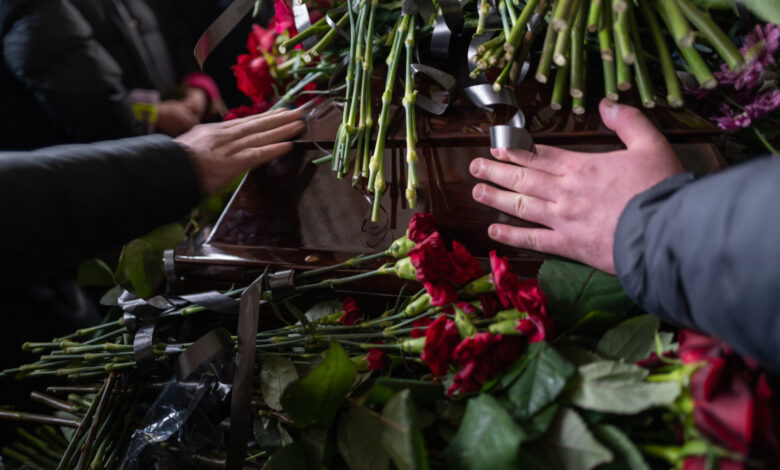 More than 9,000 civilians, including 453 children, have been killed in Ukraine since Russia's full-scale invasion began last February, Andriy Yermak, head of the Ukrainian presidential staff, told the World Economic Forum on Tuesday, according to a statement from the Ukrainian presidential office.
According to the senior presidential aide, Ukraine has also registered 80,000 crimes committed by Russian forces during the invasion.
"We will forgive not a single torture or life taken, not a single destroyed home, not a single tear of a Ukrainian child. Each criminal will be held accountable," Yermak said in his virtual remarks.
Yermak urged the international community to establish a Special International Tribunal to hold Russia's leadership accountable for "the crime of aggression," as the International Criminal Court does not have the relevant jurisdiction, the statement said.
He also called for the development of mechanisms that would allow the confiscation of Russian assets to pay for war damages.
"No victory is complete without restoration of justice. That means the guilty must be punished, and the damages they have caused must be compensated. The repetition of crime must be prevented," Yermak told the forum.
"In our case, justice is reached through trial of those who committed war crimes."