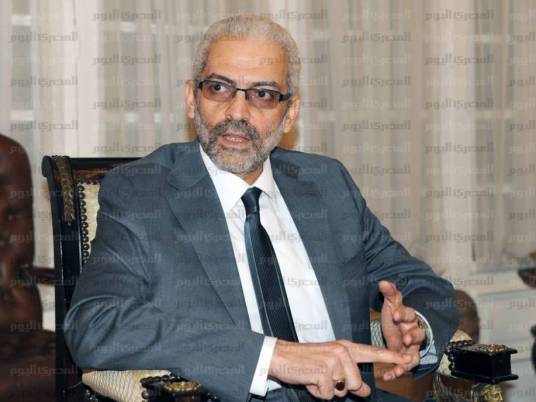 Morsy era Culture Minister Alaa Abdel Aziz was referred by the administrative prosecution to the Prosecutor General for interrogation on Monday. Aziz is being charged for crimes against public morality while working as a film editing lecturer at the High Cinema Institute.
Administrative Prosecution spokesperson, Abdel Nasser Khattab, said that the head of the Academy of Arts had made a complaint on June 3 against Abdel Aziz. The head of the academy had received a CD containing Faceebook chat logs between the ex-minister, at the time a professor, and female postgraduate students. The conversations contained obscene words and phrases.
The CD was handed to the dean, Adel Yehya, by Ghazy Mohamed Ramadan, a father of a female student.
In his testimony to the administrative prosecution, Yehya said the CD makes it possible to find out the names of the other female students who the ex minister "obscenely" chatted with.
He noted that such phrases could not be used by an academic staff member and are signs of "immorality and indecency."
Abdul Aziz had sparked a wave of protest that surrounded the ministry building after he had reshuffled the ministry in May, included sacking the director of the Opera House Enas Abdel Dayem. His decisions were met with disapproval by intellectuals, who then stormed his office and occupied it for a sginificant time requesting his removal.
Edited translation from Al-Masry Al-Youm