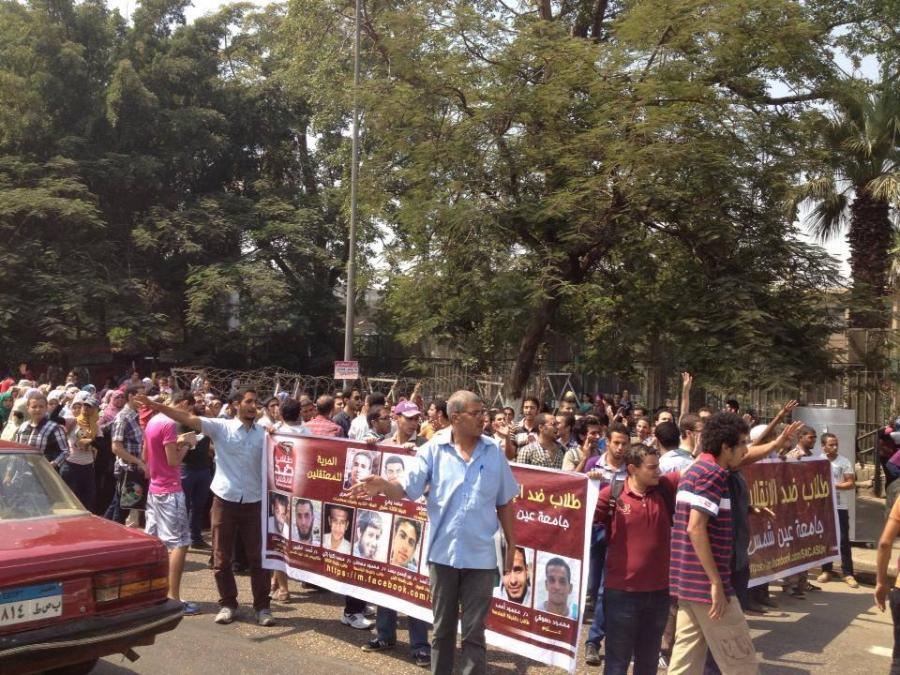 Coninciding with Egyptian Student Day, pro-Mohamed Morsy students continued their protests at a number of universities on Sunday against the current government that ousted the former president in 2013 over popular protests against his rule.
At Al-Azhar University, female students lit up fireworks during demonstrations outside the Faculty of Engineering, shouting slogans against security forces. Police intervened to disperse the protests.
University gates were closed to prevent the demonstrations from taking to the streets of Nasr City.
At Cairo University, security also closed up the main gate in anticipation for possible tensions as student backers of Morsy and the Muslim Brotherhood started to rally outside the university's library. The students had called for demonstrations demanding the release and return of their detained and sacked colleagues.
Similar anti-government protests were also reported by the Muslim Brotherhood's official website at the Misr University for Science and Technology in the 6th of October and the University of Zagazig, but did not report on any confrontation with security.
Security on Saturday dispersed protests by Morsy supporters at Ain Shams University which coincided with the Egyptian Student Day, a celebration marking student activism under the British occupation of Egypt.