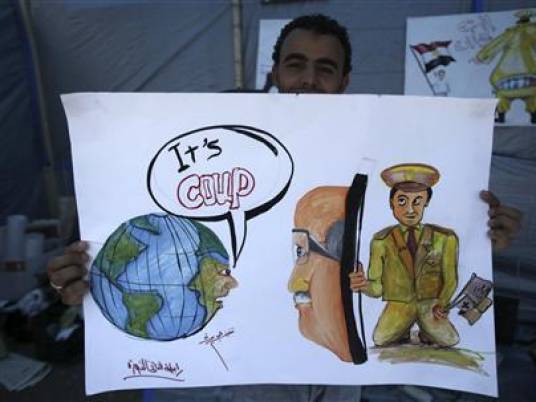 Deposed President Mohamed Morsy is not a political prisoner because he is facing judicial accusations, presidential adviser Ahmed al-Meslemany claimed Monday.
Responding to questions on an Islamist initiative to reinstate Morsy as president, Meslemany said no one would back away from the roadmap already agreed upon by military, religions and political forces.
"The ship has sailed. We have nothing to do but pass," Meslemany said, adding that the initiative proposed by Al-Azhar Grand Sheikh Ahmed al-Tayyeb represents the best option.
Regarding clashes that erupted Saturday, Meslemany said the Egyptian judiciary is conducting investigations and that only Interior Ministry officials and prosecutors would be contributing to them.
Whoever committed violence, took part in it or incited divisions within the armed forces, would face the judiciary, Meslemany stressed, adding that the majority of Muslim Brotherhood members – not involved in the violence – were welcome to join national reconciliation.