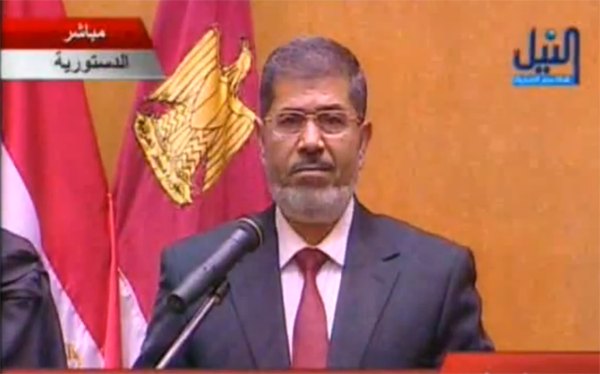 President Morsy's children that were born in the United States, will not give up their US citizenship because it is their personal freedom, his son Osama told Al-Masry Al-Youm.
He was commenting on a case before the Administrative Court, which requests his two siblings, Ahmed and Shaimaa, be stripped of their American citizenship.
He is certain the case is not based on objective grounds, since forcing someone to give up their nationality is illegal and incomprehensible, but said it was up to the court.
Mohammed Salem, a lawyer, filed a lawsuit to demand Morsy's children to give up their American nationality, which they were granted when they were born there while President Morsy was working there.
The case was considered last Sunday by the Administrative Court, which decided to postpone the case until a session on 20 September.
Edited translation from Al-Masry Al-Youm