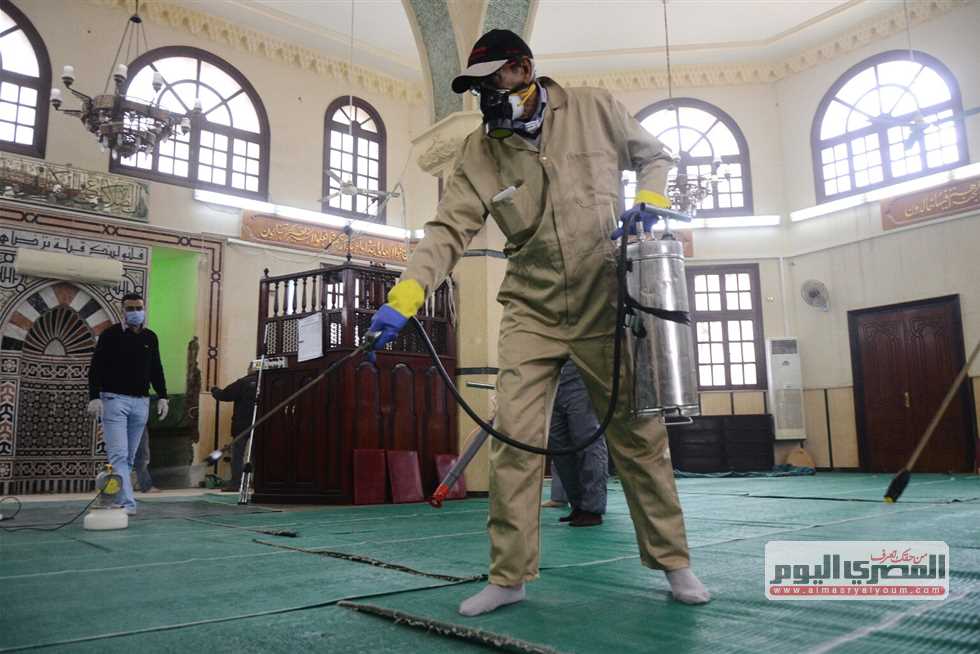 The Ministry of Endowments announced on Tuesday that it will continue the suspension of all group religious activities during Ramadan, including prayer in mosques and large charity iftar tables, as a precautionary measure against the coronavirus outbreak in Egypt.
The Supreme Council for Islamic Affairs also called on the Ministry of Interior and the Cairo Governorate authorities to cancel the Islamic Thought Forum, held annually during Ramadan at the Imam Hussein Mosque Square this year, and to also ban all religious public gatherings or symposiums in any of the directorates during the holy Islamic month.
The ministry stressed that mosques would remain closed as long as Egypt continues to record new coronavirus cases and as long as a ban on gatherings is in force in Egypt.
Egypt's Religious Endowments Ministry issued an order on March 21 to halt Friday prayers and congregational prayers, closing all mosques and their attachments starting for roughly two weeks.
Azhar's Senior Scholars Authority, and Egypt's Dar al-Iftaa have earlier allowed the suspension of Friday prayers and congregation prayers as part of measures against the virus.
Dar al-Ifta said it was forbidden to continue holding prayers in mosques, even if they are usually obligatory, as preserving human health is one of the most important goals of Islamic law.
Islam orders its own issuance of laws to prevent diseases and epidemics, implement quarantine principles and preventive measures, and prohibit contact with infected people.
Egypt on Monday confirmed seven additional deaths and 149 new coronavirus cases, bringing the country's number of confirmed total cases so far to 1,322.
Eighty-five people have died from the virus in Egypt.