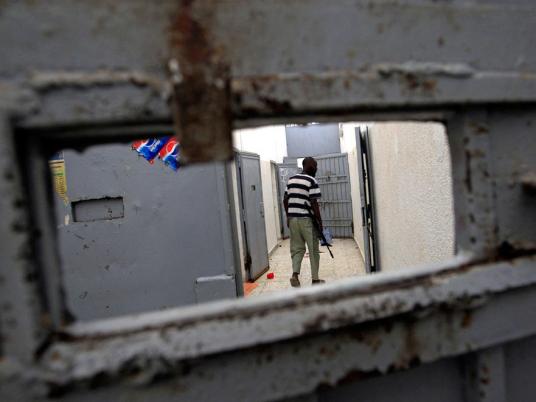 The Foreign Ministry announced Thursday that 152 Egyptians who were detained in a Libyan prison over recent clashes with Libyan revolutionaries have returned to Egypt.
A fight allegedly broke out between Egyptian workers, and the Libyan residents in the area reported the incident to the Libyan revolutionaries responsible for securing the zone after 12 workers were injured. The revolutionaries in the Abu Salim area reportedly got involved and detained nearly 200 Egyptians.
Two days later, the Egyptian Foreign Ministry said the detained workers had been released. But the families of the detainees protested last week in front of the ministry and the presidential palace when the ministry backpedaled on its statements and said it was still working to swiftly release them.
Amr Roshdy, official spokesperson for the ministry, said Wednesday that the total number of Egyptians detained was 179 and that 152 were already on their way back to Egypt.
Roshdy added that most of the detained Egyptians did not carry legal Libyan residency papers, yet the Egyptian Ambassador to Libya managed to legalize the status of 44 of them.
He added that it was agreed that the rest would return to Egypt without facing charges. On Wednesday, 135 were deported to Egypt along with 17 others released earlier.
Edited translation from MENA