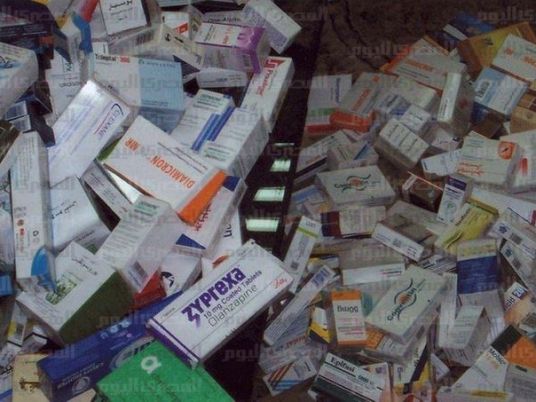 The Health Ministry has advised citizens seeking hard-to-find medicines that most of them are indeed available, despite rumors to the contrary, and urged people to check availability in the periodic pharmaceutical journal. The publication listing drugs is published by the Central Department for Pharmaceutical Affairs and should be on hand at any pharmacy or hospital.
An estimated 7,000 medicines are said to be in short supply across the nation due to the foreign currency crisis, which has increased the prices of both imported drugs and the raw materials used by Egyptian drugs manufacturers in their production processes.
In April, the Cabinet decided to raise prices of the cheaper medicines, meaning those that normally cost less than LE30 per standard packet. However, many drugs appear to still be in short supply, despite the government's intervention.
Meanwhile, the Pharmaceutical Industry Chamber has said that a lack of foreign currency was responsible for low level of imports of raw materials and that the crisis would continue for some time, despite the changes to retail prices for drugs in Egypt.
Osama Rostom, deputy head of the chamber, said, "If the government does not provide foreign currency to the drug companies to import the medicines, the crisis will continue. Once the US dollar is provided, the companies will provide the medicines between two to three months."
He said the chamber had called on the government to supply dollars to drug companies so that they can produce enough medicines to meet market demand.
He added that the lack of availability of certain medicines in Egypt is not a unique situation, since this is that case in many other countries.
Meanwhile, the ministry's Central Department for Pharmaceutical Affairs has announced that it is providing an additional 1.5 million packs of intravenous fluids for distribution to companies and hospitals.
Edited translation from Al-Masry Al-Youm