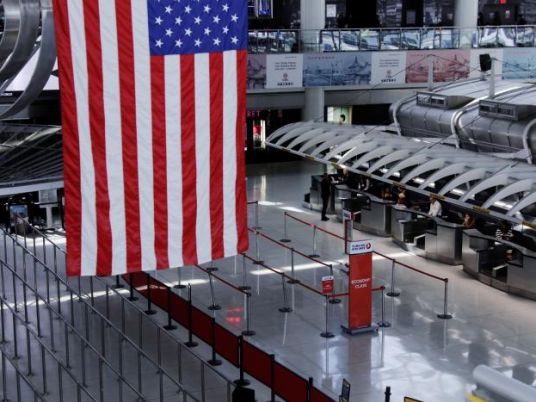 Seconds before impact, two women pushed their baby strollers right where the car would begin its path of destruction through Times Square.
Then came the horrifying moment: The burgundy Honda accord drove onto the sidewalk, scooping up five pedestrians over the hood and tossing them aside like bowling pins.
Security video from the Thomson Reuters building in Times Square captured the mayhem, when a young man plowed his Honda Accord sedan into the crowd, turning a bustling tourist destination – normally packed with sightseers and street entertainers dressed as cartoon characters and superheroes – into a crime scene.
A Reuters reporter walking to work heard a couple of thuds, the sound of broken glass, muffled shouts and screams.
While some bystanders rushed to help the injured, others stood in silence, dazed for a moment before people started crying or shouting for help.
By then the car was gone, leaving behind a trail of wounded bodies on the sidewalk, with several victims bleeding from the knees, hips and elbows.
One young woman's body, twisted and lifeless, lay face down. Beside her was a New York state license plate and a side mirror that broke off from the car, a police officer at the scene said.
That 18-year-old woman was killed and 22 more were injured including the dead victim's 13-year-old sister, officials said.
"They mowed everyone down," said an unidentified girl out shopping with her mother, Cheryl Howard, who had blood dripping down her right arm and a swollen bruise above her left eye.
The car's driver and lone occupant, a 26-year-old man from New York City's Bronx borough, was in custody, and police said there was no immediate indication of terrorism. But witnesses all agreed: The act was intentional.
"He was aiming for people," Howard said.
"It hit everybody on the block," said another witness, Michael Elias, 31. "Having almost been hit, I was pretty scared."
Another witness, who would only identify himself as Andrew, said the driver was "aiming for as many people as he could possibly get. … It was very bloody, very disturbing."
Amid the havoc, there was at least one affirming moment, as recounted by a pregnant 38-year-old teacher from Baltimore who would only give her last name, Martin.
"A man pulled me out of the way of the car," she said. "I think he saved my life."
(Reporting by Daniel Trotta, Andrew Chung, Grant McCool, Jonathan Allen, Emily Flitter, Stephanie Brumsey, Diane Craft)