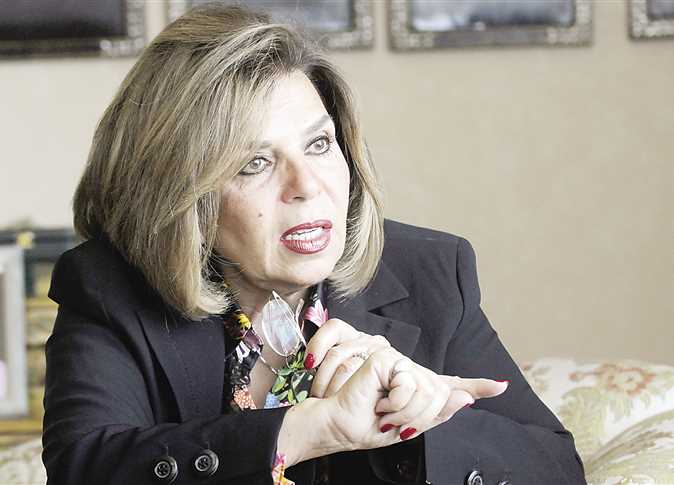 ---
The United Nations honored Egyptian politician Moushira Khattab at a conference in San Francisco and awarded her the World Humanitarian Award for her contributions to the field of human rights.
US Congresswoman Karen Speier also addressed a written letter to Khattab and praised her role in defending human rights, particularly in the fight against violence against women and children, including combating female genital mutilation (FGM) and child marriage.
Khattab delivered the main speech of the conference and expressed her appreciation for the award. She attributed her success to the trust shown by the local simple communities where she has worked in Egypt.
She said that she is honored that Egypt was at the forefront of countries that participated in drafting the Charter of the United Nations and the Universal Declaration of Human Rights of 1948 and the subsequent agreements that guarantee the rights of groups vulnerable to discrimination.
"Egypt has ratified most human rights conventions and submits periodic reports to human rights committees. The current constitution guarantees that Egyptian legislation should be in line with the human rights conventions ratified by Egypt," she said.
Among the achievements stated by Khattab in her speech was Law No. 216 of 2008 which protects the rights of children, as well as her efforts that led Egypt to withdraw its reservations on the UN Convention on the Rights of the Child.
The crime of female circumcision has worsened in the United States, according to Khattab, referring to the alarming figures for the number of women who have been threatened with or exposed to FGM in the United States, estimated at more than half a million women, including 167,000 children under the age of 18.
She stressed the importance of international cooperation to eliminate this crime in the US, which spreads among migrants from countries where this habit is prevalent.
Egypt has established 2,709 girl-friendly schools that offer high-quality education to poor girls, which also contributed to the decline in the number of underage marriages due to the attendance of girls at schools instead of getting married, she mentioned.
Edited translation from Al-Masry Al-Youm