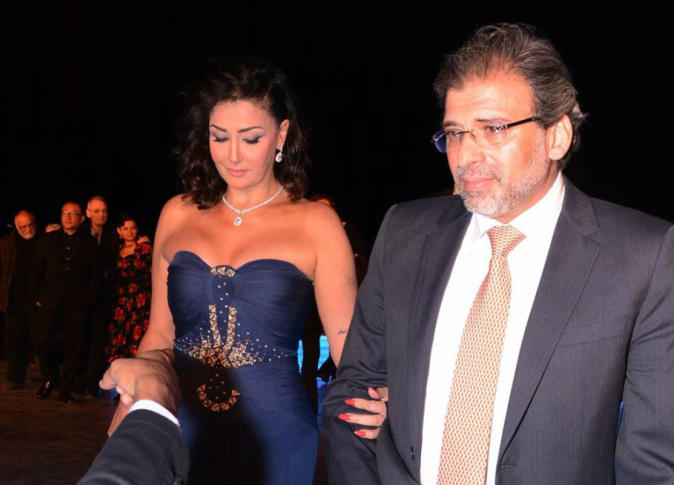 Film director and MP Khaled Youssef called on Wednesday for amending the law regulating protests, describing it as "unconstitutional and the cause behind the unjust detention of many youth."
The law regulating protests will not be discussed by the House of Representatives among other laws currently revised by the newly-elected parliament as it was issued before the approval of the 2014 Constitution, Youssef said Tuesday in an interview on OnTV Channel.
The state-affiliated National Council for Human Rights has stressed the unconstitutionality of the law and introduced 14 amendments to it, he added.
Youssef stressed the need for the House of Representatives to amend the law.
The House of Representatives this week began the process of revising laws issued by interim President Adly Mansour and President Abdel Fattah al-Sisi before the council was elected.
A total of 380 laws, including 50 laws issued prior to the adoption of the Constitution in January 2014, have been issued by both presidents in the absense of a parliament. The House of Representataives has an optional right to discuss these 50 laws, one of which is the law regulating protests.
A controversial director who is known for his bold movies, 51-year-old Youssef has been involved in politics on and off since the 1980s. As a student of engineering at Zagazig University, from which he graduated in 1990, Youssef also acted as a student movement leader.

Youssef is among a select few candidates who did not participate in the runoff elections due to the large number of votes he received after he won a seat as an individual candidate for his hometown, Kafr Shokr in Qalyubiya, garnering nearly 30,000 votes.
Youssef supported the January 25 Revolution that toppled President Hosni Mubarak in 2011 and later opposed the Muslim Brotherhood and former President Mohamed Morsi's rule. Youssef later supported the June 30 protests and the Tamarod campaign that toppled Morsi. He reportedly filmed the June 30 protests from a military aircraft.
In 2014, Youssef backed Sisi during that year's presidential elections and was later appointed as Sisi's adviser.