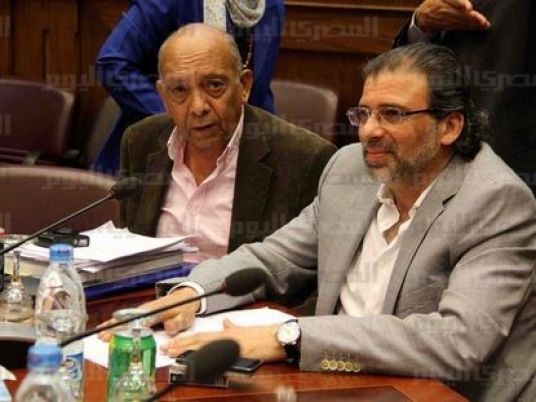 East Cairo Prosecution released MP and movie director Khaled Youssef on Sunday evening following investigations into drug possession, a judicial source told Aswat Masriya.
Youssef was released without any bail, the source added.
Earlier on Sunday, Youssef was arrested at Cairo International Airport, intending to travel to Paris, after 10 packets containing 100 pills of Xanax were found in his luggage.
Once released, Youssef posted a statement on Facebook: "I'm at my office right now. I was released without any guarantees after the prosecution checked all official documentation: the report from the doctor who treats my wife and the pharmacist who sold us the medicine upon presenting a prescription."
He noted earlier that the medicine was for his French wife who lives in Paris.
The prosecution heard testimonies from the doctor who treats Youssef's wife and the pharmacist who sold the Xanax tablets as well as security personnel who found the drugs at the airport
In November 2015, Youssef won a House of Representatives seat as an individual candidate for his hometown, Kafr Shokr, in Qalyubiya, garnering nearly 30,000 votes. He said in an interview with Al-Masry Al-Youm that his winning represented the victory of the January 25 and the June 30 revolutions against the Mubarak regime.
In December of the same year, Sada al-Balad Presenter Ahmed Moussa, widely believed to have strong connections with security services, revealed intimate photos allegedly depicting Youssef with an unidentified woman. He suggested that Youssef's morality should be questioned since he is now a parliamentarian, asking him to announce whether the photos were really his.