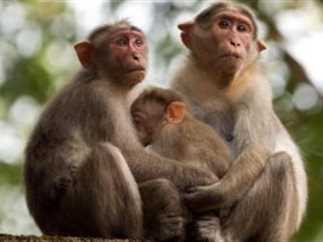 MP Mahmoud Qassem, a member of the House of Representatives, called on the government in general and the Ministry of Health and Population in particular, to disclose its information about the so-called "monkeypox" virus, after it spread in Europe, causing great panic and fear for many European citizens.
"Does the minister have any information about this virus, its symptoms, and how dangerous it is to the health of citizens, and does the Ministry of Health and Population have the ability to confront this virus, and what are the measures and precautions that should be taken by all the concerned authorities to prevent this virus from reaching Egypt?"
Qassem said in an urgent statement presented to the House of Representatives Speaker Hanafy Gebaly and directed to Acting Minister of Health and Population Khaled Abdel Ghaffar.
An unusual type of smallpox called "monkeypox" reportedly spread in Europe, which has kept the continent in constant alert, as twelve cases have been so far confirmed, and 20 other cases are still being investigated, according to the Spanish newspaper "El Mundo".
The newspaper stated that Portugal joined the UK and confirmed five cases of "monkeypox", which was first discovered in 1970 in the Republic of the Congo.
According to various international media outlets, the monkeypox is a zoonotic disease, that is, transmitted from animals, in this case from monkeys. The newspaper explained that it is an unusual viral infection usually associated with West Africa.
According to Spanish media, the host of the pathogen belongs to the orthopoxvirus family, a feature of rodents, which can transmit the virus to monkeys and then to humans.
Infection occurs when a healthy person comes into contact with fluids from an infected person, which may be in the form of secretions that produce lesions caused by the disease or through thick droplets of saliva.
Meanwhile, animal-to-human transmission can occur upon contact with infected animals or contaminated meat.
According to the information provided by the World Health Organization, its fatality rate ranges from 1 percent to 10 percent, which leads to deaths among younger people.
So far, no cases have been recorded in other countries or in Latin America, while no deaths have been confirmed.
At the beginning of this week, the UK Health Security Agency said that the number of people infected with monkeypox among the British population rose to three people in one week.