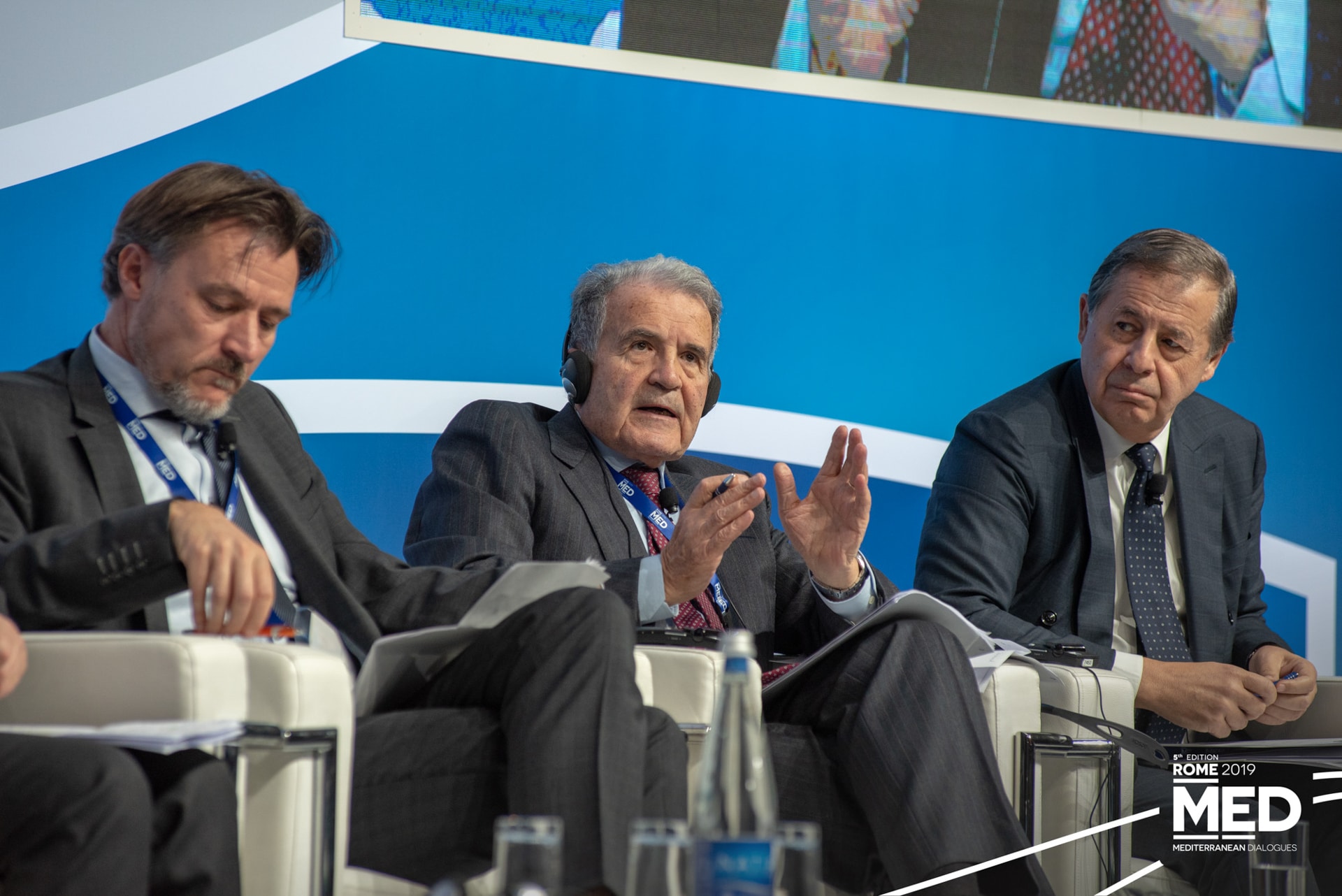 The Mubarak-era's former Trade and Industry Minister Rachid Mohamed Rachid made his first public appearance on Friday at the Mediterranean Dialogues conference "Rome Med 2019."
Rachid participated in the session "A Call For Action: Driving Investments And Innovation In The MENA Region," where he addressed the most important challenges facing the region economically, and political impacts on the economic scene.
He participated in the conference as the Chairman of the Board of the Valentino Company in Italy, one of the leading luxury fashion companies worldwide. He is also the chairman of the R2R capital investment company, which has major investments in financial institutions, operating companies across countries with a focus on fashion, consumer products, investment banks, and health care.
In light of his experience and work in the Egyptian government for five years, Rachid said "The economic reality (in the MENA) is full of obstacles.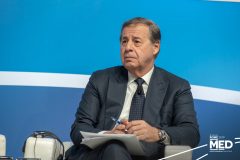 "This is not a matter specific to Egypt, but most of the investment markets in the region are 'distorted' and suffer from government interference in everything, so when we talk about an investment climate, we seek to have a balance in the market .. and this is not available," he explained.
Rachid described the MENA region as "incommensurable," and attributed this to the interference of politics in trade, as well as "the interference of personal relations in trade."
"When I was Minister of Trade, commercial relations between Egypt and another country could be halted because one of the leaders of the two countries did not invite the other to his son's wedding, and this absurd situation still exists in many places," he said.
Expressing hope for the future, Rachid went on to say "I am optimistic about the youth of the MENA region. They will make a difference. As for the political situation in the region, I am optimistic that it cannot get worse than that. And entrepreneurs are not waiting for the situation to improve. They are on their way, and the way we can help them is to improve trade relations with Europe. "
In a session on infrastructure projects and their importance in North African countries, Rachid discussed the elements required for expansion in the field of infrastructure projects and the work to improve its legislation and regulatory agencies, in addition to long-term financing.
He praised the huge developments currently taking place in Egypt within infrastructure projects, the fields of electricity and energy (especially renewable energy) and in roads, transportation, water and sanitation.
Egypt is currently adopting the largest solar energy project on the African continent, he pointed out, and amongst the largest globally, calling for more cooperation between governments in the European community and the countries of the southern Mediterranean to support infrastructure projects.
Edited translation from Al-Masry Al-Youm