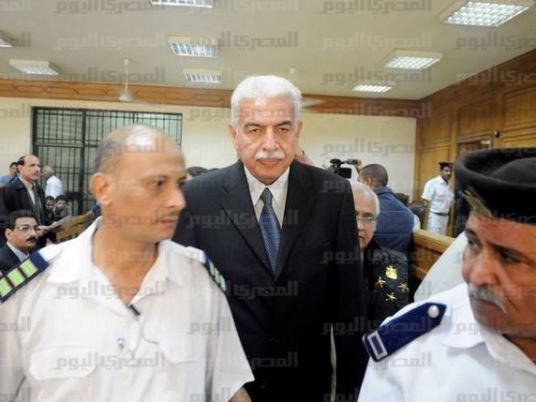 Ahmed Nazif, who served as prime minister under former President Hosni Mubarak, is being reinstated as a professor in the faculty of engineering at Cairo University, the university's president announced on Saturday.
Nazif served as prime minister from 2004 to 2011, resigning during the 25 January popular uprising against the Mubarak regime.
Several court rulings have convicted Nazif in corruption charges and ordered him imprisoned and fined, but he was cleared in recent retrials.
Most recently, in June, the Court of Cassation acquitted Nazif of graft charges. He was accused of influence-peddling and of using his position to illegally amass a large sum of money.
President of Cairo University Gaber Nassar said on Saturday that the university applies the rule of law to everybody, with no exceptions.
"When a court ruling convicted Nazif, this required that his service be ended, and since the ruling was annulled, the reason for ending his service has been annulled," Nassar said.
He added that the situation has come full circle and that Nazif would be employed once more as a professor of engineering.