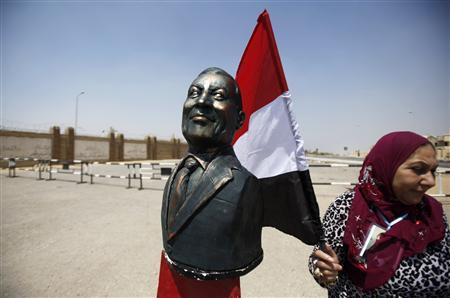 Cairo Criminal Court has adjourned the retrial of former President Hosni Mubarak, his two sons, and former Interior Minister Habib al-Adly and his six aides, until 17 August.
The court, held in New Cairo's Fifth Settlement, announced its decision on Saturday.
The defendants are accused of killing peaceful demonstrators during Egypt's 25 January revolution and corruption while in office.
One of Adly's lawyers demanded copies of documents from the now-dissolved Egyptian parliament's sessions between 20 January 2012 and 31 January 2012.
The lawyer claimed former Interior Minister Mohamed Ibrahim said during questioning over demonstrators' deaths that Adly had no control over security after army vehicles were deployed in the streets at 4 pm on 28 January 2011.
The lawyer alleged MPs cleared Adly of the charges brought against him at the end of the parliamentary session. He demanded the court take into account Ibrahim's testimony.
The lawyer said according to the testimony of General Abdel Fattah al-Sissi, a former military Intelligence chief who was later appointed defence minister by toppled President Mohamed Morsy, the armed forces took control of security on 28 January 2011.