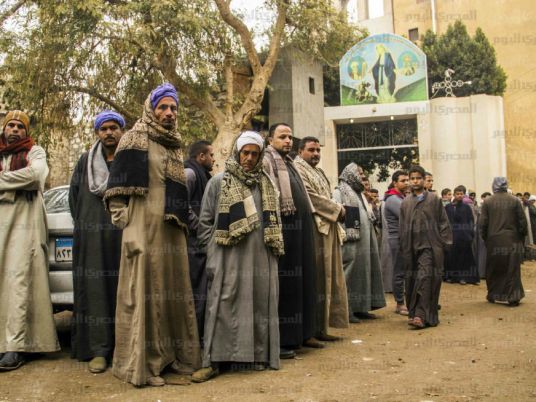 Saturday saw the final session of reconciliation talks between Muslims and Christians of Abo Yaaqoub village, Minya, following about of sectarian violence earlier this month.
The governor of Minya, Major General Tareq Nassr, was due to attend Saturday's talks.
Clashes between Muslims and Christians in the village erupted on 15 July after a rumor went round that the house of a local Christian was being turned into a church.
The archbishopric of Minya said that a group of Muslim "radicals" attacked the homes of Christians in the village, setting them ablaze. When the firefighters and police arrived, five homes had already been destroyed.
The meetings for reconciliation between the two parties cشme after numerous discussions between MPs and local leadership about how to dispel local sectarian tension.
Minya has been the scene of several sectarian clashes recently. On Monday, a young Christian man was killed and three others injured in a knife fight in Tihna al-Jabal village, sparked by an alleged verbal attack on a local priest.
In May, an elderly Coptic woman was stripped of her clothes and dragged through the streets of Karam village, Minya, after rumors spread that her son was having an affair with a local Muslim. Several Christian homes were torched that same week as a result of the tensions.
Ahmed Gamal el-Din, former Interior Minister and presidential aide for security and counter terrorism, has called on the Local Development Ministry to cooperate with Minya's governor in getting to the root of problems that lead to sectarian incidents.
Edited translation from Al-Masry Al-Youm