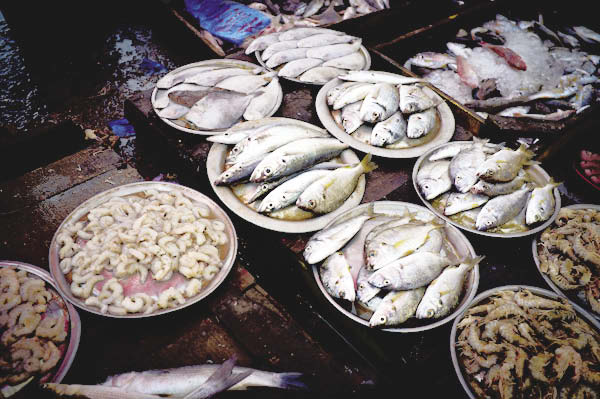 Egyptians living in Belgium are awaiting a religious edict from Al-Azhar on whether it is prohibited for Muslims to eat fish that have been fed pork fat protein. The European Union recently approved legislation allowing EU fish farmers to use fat proteins from animals including pigs starting in June.
The decision has triggered alarm among Muslim communities living in Europe and prompted Islamic organizations in Brussels, the Belgian capital, to ask religious institutions to issue an official fatwa. Islam bans Muslims from consuming port products as the mean is "unclean."
Gharib Radwan, an Egyptian driver living in Brussels, said, "It is very crucial [to have a decision] and we trust Islamic organizations in Egypt [will rule] on the matter."
"As Egyptians, we expect a fatwa from Al-Azhar, particularly since Al-Azhar has a prominent position in the Islamic world," he added. "There is confidence in the fatwas issued by the institution not only by Egyptians, but in communities in other Muslim countries."
Emad Sharqawi, an Egyptian restaurant owner also in Brussels, told Al-Masry Al-Youm, "Muslim immigrants face a major dilemma because large numbers eat fish to avoid eating unknown meat and avoid any suspicion of eating pork in restaurants or products in the markets."
Edited translation from Al-Masry Al-Youm