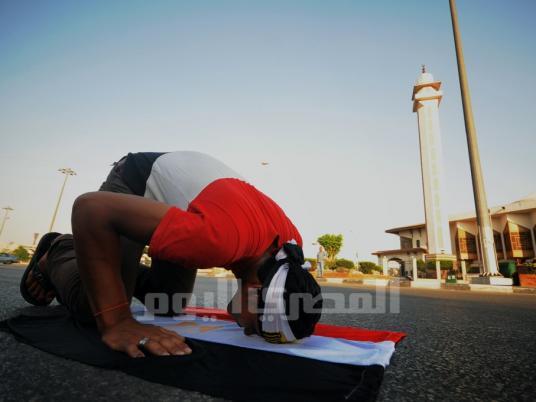 Nagua Goweli, a Spanish-Egyptian woman who belongs to Podemos (We Can) Party, supervised the Spanish parliament's internal elections and headed the parliament session on Wednesday as the youngest MP and first of Arab origin in parliament.
Her father, Ahmed Goweli, wrote on Facebook Wednesday evening: "I'm proud of and honored by my daughter Nagua, the daughter of January 25, who supervised the election of the Spanish House of Representatives' speaker in the council's first session."
According to the official website of the Spanish-Egyptian MP, Goweli's father traveled in 1990 from Nubia to Madrid, Spain, where Nagua was later born, to continue learning Spanish, which he had started learning at the Spanish Cultural Center in Cairo.
Goweli studied in the Faculty of Tourism and Hospitality and worked several simple jobs so that he could afford studying and life in Spain.
Nagua, 24, was born in Madrid in 1991.
After years of working in the tourism sector, Goweli opened his own travel agency in partnership with his friends. Goweli lost contact with Egypt during the Mubarak era until the National Association for Change started collecting signatures on its seven demands. Goweli signed the demands and called on his Egyptian friends to do so as well.
Goweli participated in the organization of protests in Spain during the days of the January 25 Revolution to show solidarity for protesters in Tahrir Square. He then returned to Egypt to take part in political activity.
After the Arab Spring, angry demonstrations against unemployment and austerity policies and the reduction of social security began in several European countries, including Madrid.
Nagua Goweli was among young political forces who rejected the dominance of the two largest parties in Spain, the ruling conservative People's Party and the opposition Socialist Workers' Party.
Goweli and other Spanish youth agreed to establish a political party that represents their demands, called Podemos. Goweli became a member of the party's central committee and its media officer.
About 100,000 Spanish citizens joined the party in 20 days, after which the party's officials started to discuss representation in Spanish and European institutions.
Podemos participated in the European elections on May 25, 2014, and garnered five seats in the parliament, becoming Spain's fourth strongest party.
The Podemos Party ran in recent parliamentary elections and garnered 69 seats, while for the first time in years the ruling party lost the parliament majority and the opposition socialist party lost a greater part of its parliament seats.
Goweli garnered the highest number of votes in the parliamentary elections, becoming the youngest parliamentarian in the Spanish parliament and the first of Arab origin to reach the parliament.
Goweli presided over the first parliament session in accordance with the council's internal law.