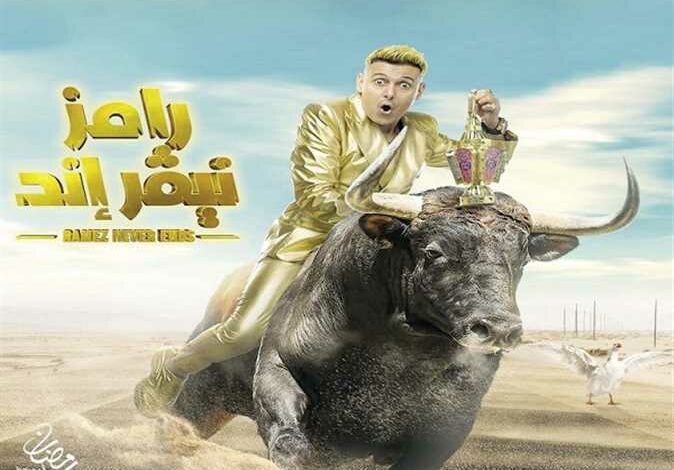 Egyptian billionaire Naguib Sawiris criticized Ramez Galal's latest prank show, "Ramez Never Ends", slamming it as "ridiculous."
"A ridiculous and absurd program," Sawiris tweeted on Saturday, responding to a follower who expressed her disgust at the scene of Ahmed al-Sakka biting the head of a snake.
The follower wrote that: "The scene of Ahmed al-Sakka, cutting off the head of the snake in the Ramez program, is really terrifying, and there was no need for it. Why are people so cruel? I was surprised how someone is considered an artist and so cruel? The artist is supposed to be sensitive, not savage, this is not courageous, it is savagery and disgust."
Ramez's celebrity prank victims this year include Ahmed al-Sakka, Mohamed Ramadan, Head of Musical Professions Syndicate, Mostafa Kamel, Mohamed Farrag, Basant Shawky, Shaima Seif, Nisreen Amin, Hanadi Muhanna, Iman al-Assi, Wafaa Amer, Mohamed Fouad, Amir Eid, Ahmed Hatem, Ghada Ibrahim.
Some football players will also be showcased including Ahmed Fattouh, the Zamalek club player, Reda Abdel-Aal, the former star of Zamalek and Al-Ahly, Mahmoud Abdel-Moneim Kahraba, the star of Al-Ahly club, and Imam Ashour, the Danish Maitland player, and former footballer Mostafa Younes.
Media hosts Yasmine Ezz and Amina Shelbaya are also victims of the show "Ramez Never Ends".
The promo for the new season has sparked positive reactions in Egypt and the Middle East. The promo was posted by the official Facebook page of the chairman of the Board of Directors of the General Entertainment Authority (GEA) in Saudi Arabia, Turki al-Sheikh.
The show is broadcast this Ramadan at six pm Egyptian time and seven pm Mecca time.