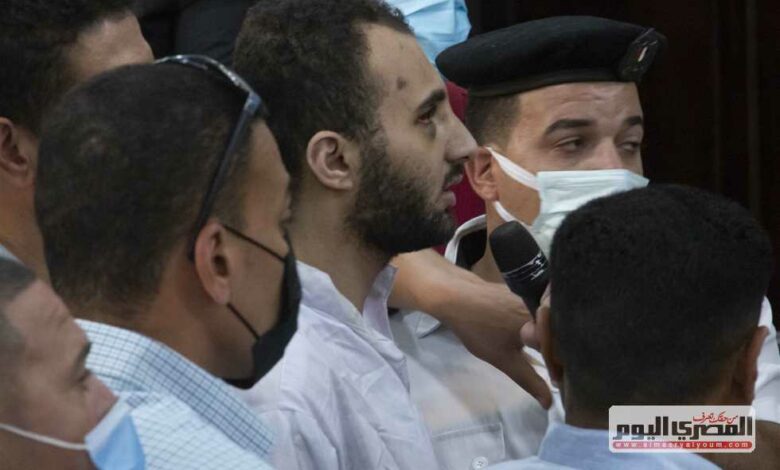 The family of Naira Ashraf, the student at Mansoura University, who has been murdered by her colleague, revealed that they have received an offer of LE 5 million, subject to increase in exchange for pardoning the convicted Mohamed Adel the charged murderer in this case. 
The victim's sister's, Hadeer, published messages she received on her personal Facebook account, which contained a number of phrases saying that the family could accept the Diyya in exchange for pardoning the murderer saying Ashraf was already dead and will not benefit from the execution of the murderer, upon a court order.
The messages published by the victim's sister also included phrases saying that the victim's family could buy another house in Cairo with the money in order to keep away from memories that remind them of Ashraf.
Ashraf's sister said she received the messages through her personal account , on Facebook.
The victim's sister expressed the family's rejection of the offer, saying: "We do not accept compensation for the blood of our sister, because every drop of blood that fell from her is not equal to the fullness of the earth in gold.
Retribution is our demand and implementation will be as soon as possible, God willing."
The criminal court referred the case of Mohamed Adel – a student in the third year at the Faculty of Arts, Mansoura University who murdered Ashraf for turning down his engagement proposal – to the grand mufti to take his opinion in sentencing the defendant to death.
The court set July 6 to ratify the ruling.