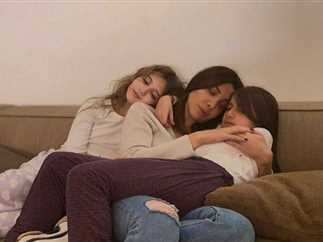 Gabi Germanos, the lawyer for Nancy Ajram's husband Fady al-Hashem, has denied that his client was engaged in any negotiations with the family of Mohamed al-Mousa, who was killed by Hashem in an alleged home invasion earlier in January.
"We are awaiting the decision of the investigating judge, Nicolas Mansour, who will complete investigations with witnesses and study (the) evidence. Then, the judiciary will have the final say in this case," Hashem said, according to Sky News Arabia.
Social media sites have been buzzing over the past two days over reports about Mousa's family requesting half a million dollars from the family of Nancy Ajram over the killing their son.
The development came hours after Ajram and her husband filed a lawsuit against a Syrian residing in Germany who allegedly leveled death threats at Ajram and her family over Mousa's killing. 
Germanus explained that legal action had been taken against Wassim Zakour, who he claims is a Syrian journalist in Germany, after he threatened to kill Ajram, her husband or one of their daughters as an act of revenge. 
The complaint stated that the family had been subjected to an explicit and direct threat of death, as well as an organized "smear campaign" after Mousa was killed in their home. 
The text of the complaint clarified that "the defendant intentionally, in a live broadcast on his Facebook page, threatened the killing of (the couple) or one of their daughters, to take revenge for the death of the so-called Mohamed Mousa." 
Lebanese investigative judge in Mount Lebanon Nicolas Mansour decided to set a session next Thursday to follow up the latest developments in the case. 
The session was set after the Appeal Public Prosecutor in Mount Lebanon Judge Ghada Aoun concluded preliminary investigations, accusing Hashem of premeditated murder. 
Edited translation from Al-Masry Al-Youm