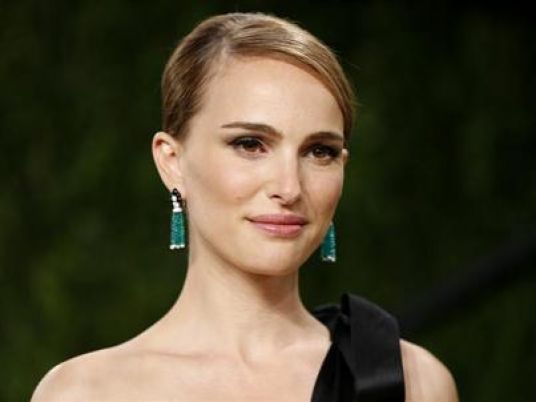 Despite its theatrical release, "Jackie" by all rights should have been a cable-TV movie. Indeed, in many respects it's a sort-of companion to HBO's recent stage adaptation "All the Way," which picked up in virtually the same window, with Lyndon Johnson being sworn in as president.
"Jackie" similarly tracks the aftermath of JFK's death in a concentrated format, using the device of Jackie's interview with a Life magazine reporter (Billy Crudup) to flash back not only to that fateful day, but glimpses of the couple's life together.
Working from a script by Noah Oppenheim, Chilean director Pablo Larraín meticulously replicates scenes from the TV special "A Tour of the White House," which helped foster an image of the model-pretty Jackie as the ultimate Stepford wife. Those scenes stand in stark contrast to the steely figure she presents post-assassination, one preoccupied by the optics of her husband's funeral to the chagrin of President Johnson (John Carroll Lynch) and his advisors.
Portman won an Oscar six years ago for "Black Swan," and given the ferocious, emotionally wrenching nature of the performance, she'll likely find herself in that conversation again. She certainly throws her all into a part filled with anger, pain and defiance.
That said, her commitment to impersonating the breathy tenor of Jackie's voice exacts a price, at least initially coming across as stilted and distracting. A separate problem resides in the movie's structure, which frankly seems better suited to the stage than screen.
Beyond her one-on-one conversation with the writer, Jackie discusses morality with a minister (John Hurt) and debates Jack's legacy with brother-in-law Bobby (Peter Sarsgaard, waging his own fitful battle with the famed Kennedy accent). Too often, these sequences play more like speeches than organic, flesh-and-blood encounters.
Thanks to its constricted time frame, "Jackie" is also notable for what it omits. There's no mention of Jackie's life beyond this immediate period of grief and mourning — which included marrying Greek tycoon Aristotle Onassis, and becoming fiercely protective of her children and guarded in terms of the public eye. JFK's infidelities, meanwhile, are only obliquely addressed.
Technically, the movie is impressive. Larrain has not only replicated that horrible day in Dallas but almost seamlessly incorporated snippets of actual footage surrounding JFK's funeral and other key events, creating a strong sense of authenticity. But much of that is a triumph of wardrobe and hairstyling — adding more to "Jackie's" handsome exterior than its moving but fitfully realized core.
"Jackie" opens in the U.S. on December 2. It's rated R.