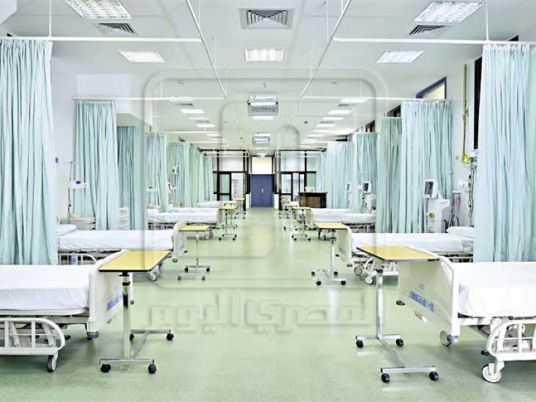 Chairperson of the National Bank of Egypt (NBE) Hisham Okasha announced that the bank has donated LE 20 million to the French Qasr Al-Aini Hospital to help fight coronavirus.
The funds are directed at increasing the hospital's intensive care unit capacity and raising the efficiency of preparations to receive coronavirus cases.
The bank said in a statement that this step comes in appreciation of the great efforts and the vital role played by all hospital employees to counter the repercussions of the emerging coronavirus and reduce its effects.
Okasha stressed that the new initiative is also a continuation of the bank's growing role in helping state agencies provide care for people with COVID-19 and in standing in support of Egyptian doctors in their service and sacrifices to care for people infected with coronavirus.
Okasha pointed out that the bank's support has reached nearly LE 300 million since the beginning of the pandemic, funds that have been directed to various areas to combat the repercussions of the virus.
He explained that the bank provided supplies and equipment to help the Health Ministry, hospitals and medical teams, in addition to providing food for families and those who are irregularly employed.
Okasha said that the volume of the bank's contributions in various areas of social responsibility amounted to more than LE two billion during the fiscal year 2019/2020. Contributions are directed in accordance with the criteria of sustainability in community work by supporting initiatives aimed at improving social conditions and fighting coronavirus.
Okasha stressed that at the forefront of the bank's board of directors' interests are the preventive and precautionary measures within the bank's headquarters and branches to protect employees and clients.
He added that the bank is in constant communication with the Egyptian authorities to provide the necessary medical care to colleagues under these conditions, within the framework of an integrated health system.
Edited translation from Al-Masry Al-Youm