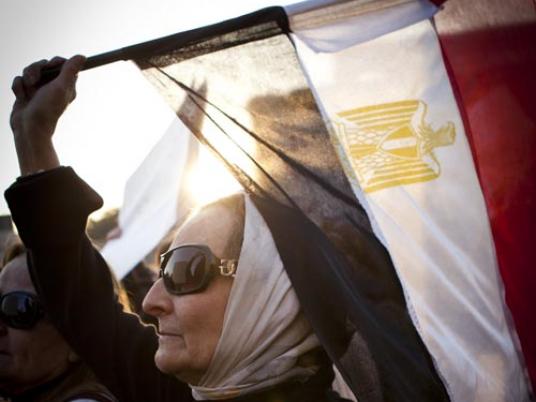 In a move that might ease criticism waged against the Mubarak-era organization, the head of the National Council for Women appointed feminist activist Soheir Lotfi as the council's new secretary general.
Lotfi will replace Nehad Aboul Komsan, a lawyer and activist who heads the independent Egyptian Center for Women's Rights, Al-Masry Al-Youm reported Monday.
Komsan resigned earlier this month following disputes with Mervat al-Talawy, the head of the council, over the direction of the organization. The disputes between Talawy and Komsan reportedly began shortly after Komsan was elected secretary general.
During first lady Suzanne Mubarak's tenure as honorary chief, the secretary general held all the practical responsibilities for running the council. However, since Talawy became head of the council last month, she seems to have taken a more active role in leading the institution.
Lotfi formerly served as chief of the National Center for Social and Criminological Research. In 1997, she was designated as head of the addiction treatment and control fund because of her significant contributions in the field.
Talawy was elected last month as head of the council, amid severe criticism from Islamists figures who view the council as a Western tool. Critics say the council's previous policies have corrupted the traditional norms of Egyptian society.
Islamists have regularly criticized Komsan, accusing her of defending divorce and custody laws they say are unfair.
In February, men advocating for changes to divorce and child custody laws protested outside the People's Assembly against the National Council for Women, carrying banners with slogans against Komsan and the council.