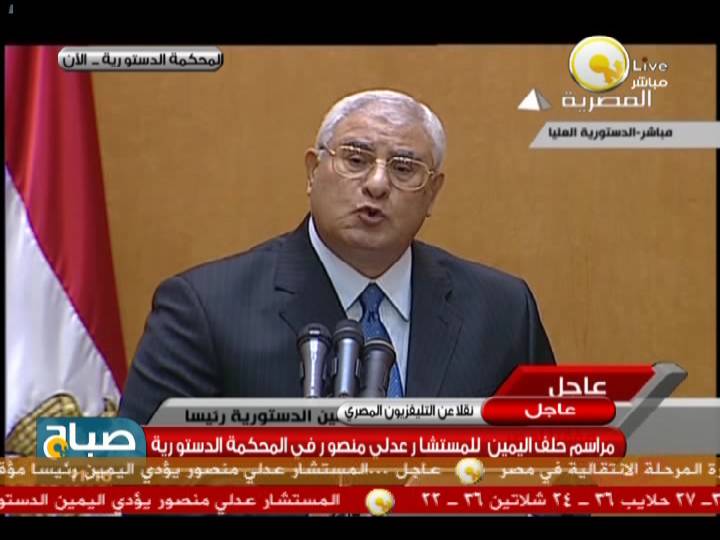 The National Defense Council has confirmed Wednesday that the state will take all necessary action to confront "terrorism" in Egypt.
It added that authorities would not stand for terrorism, whether violent or verbal.
The state, along with all its organizations and institutions in accordance with the law and human rights principles, will work to deter outlaws and prosecute those who threaten the security of citizens, disturb the peace or deprive others of stability, the council said.
The National Defense Council met on Wednesday, headed by interim President Adly Mansour, to consider domestic developments and discuss both internal and external threats to Egyptian national security.
The council also confirmed the right of citizens to peaceful demonstration, freedom of belief and expression of opinion.
It has reaffirmed the commitment of the state to protect all citizens, regardless of their political affiliations.
Edited translation from Al-Masry Al-Youm