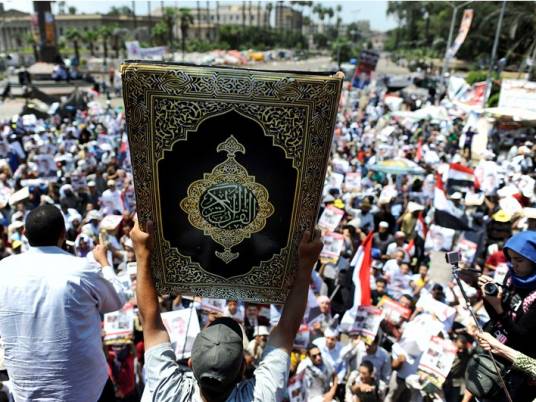 Egyptian National Security Council met late Monday to discuss probable scenarios regarding the 6-week old sit-ins at Rabaa al-Adaweya and al-Nahda Squares.
The meeting, headed by interim President Adly Mansour, wrapped its session without deciding to break up the sit-ins.
An authoritative source speaking on condition of anonymity told Egypt Independent that the meeting reach near consensus to "surround and cordone the sit-ins but not to disperse them by force", to avoid human casualties.
The source added that discussions are still going on between the presidency and the country's security systems.
The conclusion of this meeting affirmed Egypt Independent's earlier exclusive news story regarding the presidency's opposition to breaking up the sit-ins.
Mansour, Vice President Mohamed ElBaradie, Prime Minister Hazem al-Beblawy, Defense Minister Abdel Fattah al-Sisi, Finance Minister Ahmed Galal and Interior Minister Mohamed Ibrahim were the meetings attendees according to Anadolu agency.