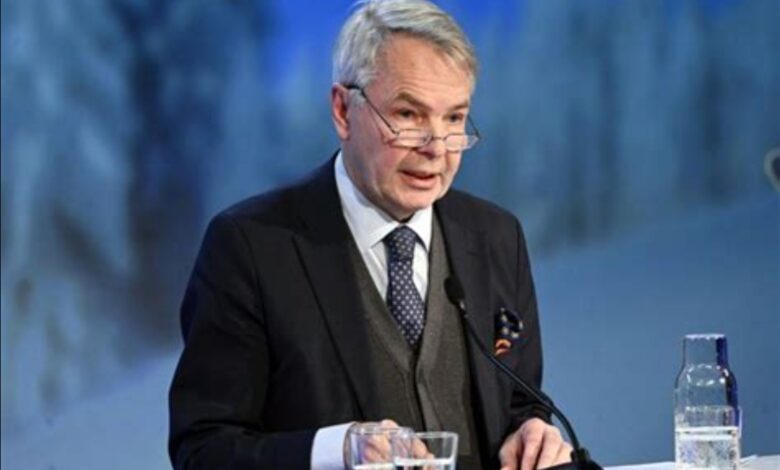 Finland's Foreign Minister Pekka Haavisto told CNN on Tuesday the country's joint NATO membership bid with Sweden is delayed amid reignited tensions with Turkey. "Of course, this is not good news," he said. The delay follows protests in Stockholm over the weekend that included the burning of a copy of the Quran.
Background: Turkish state broadcaster TRT Haber reported Tuesday that scheduled negotiations between the three nations in February have been postponed upon Ankara's request. Turkish President Recep Tayyip Erdogan warned Sweden on Monday that it should not expect to receive any support from Turkey for backing the country to join NATO in light of the protests. Haavisto indicated in the CNN interview there are no plans for Finland to proceed with its NATO membership bid without its Nordic neighbor: "We are not in a hurry, we have time to go together with Sweden," he told CNN.
Why it matters: Turkey's Erdogan has been caught in a spat with his NATO allies over his obstruction of Sweden and Finland's accession to the Western alliance. Turkey has cited the Nordic countries' "support for terrorist groups," mainly Kurdish militant groups, as a key reason for its objection. The recent burning of a Quran in Stockholm, which ignited outrage across the Muslim world, has further strained negotiations, all of which come months ahead of a presidential election in Turkey that Erdogan hopes will allow him to rule into a third decade. Haavisto added he hopes negotiations can resume after the Turkish election in May.