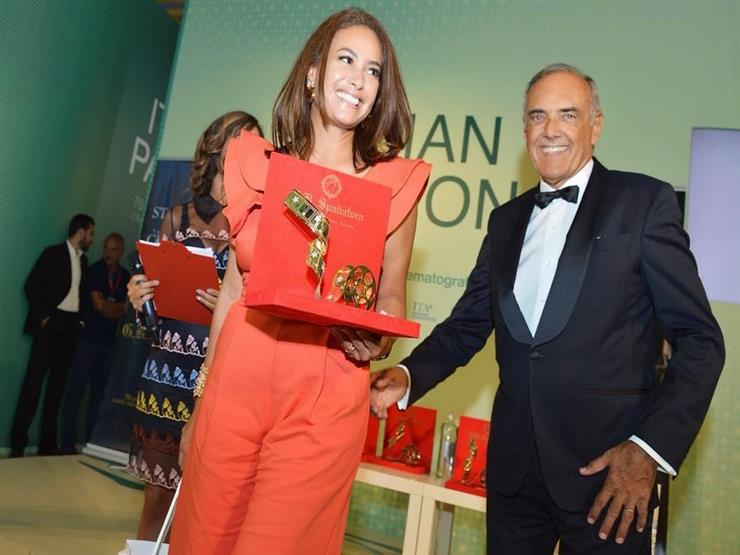 Netflix has signed a deal with Tunisian actress Hend Sabry to broadcast a new drama-comedy series produced by Sabry's company SALAM Production, slated for a 2021 release.
Details on the series remain sparse. Netflix chose Sabry and 54 other global stars as part of the UN project "Because She Watched".
The project comes to celebrate International Women's Day and provides a host of female-oriented series, documentaries and movies featuring names such as Sophia Loren, Salma Hayek, Yalitza Aparicio, Miley Bobby Brown, Lori-Nan Engler, Lana Condor, Petra Costa and Ava DuVernay.
Born in 1979 in Tunisia, Sabry lives and works in Egypt as both an actress and lawyer.
She was chosen as an ambassador against hunger by the UN World Food Program and was listed by the Arabian Business magazine as among the "100 most powerful Arab women" in 2013.
https://www.instagram.com/p/B_wis3ynIGG/?utm_source=ig_embed
Sabry also made history as the first ever Arab woman to be a judge on the prestigious Venice Film Festival.
The acclaimed actress revealed the big news on her official Instagram account back in 2019: "I am proud to be one of the jury members of the Venice Film Festival and I also feel proud that veteran directors Emir Kustrica and Antoinette Liowill be the jury presidents."
"I also am happy that this announcement coincides with the release of my movie 'The Blue Elephant 2' which achieved huge success across the Arab world," she added.
Sabry was previously elected as one of the jury board members for the twelfth edition of the Dubai International Film Festival, according to The Tunisian Monitor Online.
The actress launched her acting career in 1994 with the Tunisian film "Samt al-Qosour" (The Silence of The Palaces) while her second Tunisian movie came with "The Season of Men" (2000), according to The National.
Thriving in Egyptian cinema, Sabry starred in "Mozakrat Morahka" (The Diaries of a Teenager) alongside Egyptian actor Ahmed Ezz, directed by Inas al-Digheidy. Across her various roles in films such as "The Yacoubian building" (2006) and "Banat wist al-Balad" (2005), Sabry shone light on the pressures and issues that Arab women face, with one acclaimed example being her role in "Asmaa" (2011).
Her company SALAM Production's first film was "The Flower of Aleppo" (2016) which received several awards and was directed by Reda al-Bahy.