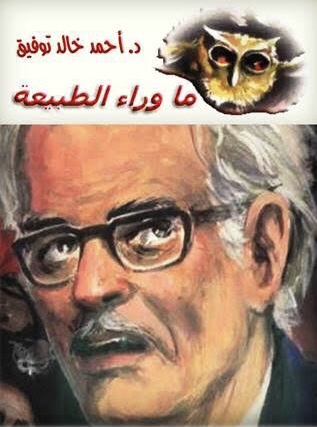 The official website of the Netflix Network has announced its collaboration with producer Mohamed Hafezy and director Amr Salama to display an adaptation of the "Paranormal" series of novels by late Egyptian writer Ahmed Khaled Tawfik.

This cooperation will be the first of its kind between Netflix and Egyptian producers, following the network's recent decision to broadcast Egyptian and Arab works.
"Set in the 1960s, the series, packed with mystery and suspense, depicts the adventures of paranormal leading character Dr. Refaat Ismail, a single hematologist who finds himself faced with a series of supernatural events," the official Netflix website read.
According to Netflix, the best-selling Paranormal series was a hit in the Arab world that sold more than 15 million copies.
Tawfik, who died in April 2018, was the first contemporary writer of horror and science fiction in the Arab world and authored 200 books.
"Netflix is the world's leading internet entertainment service with 148 million paid memberships in over 190 countries enjoying TV series, documentaries and feature films across a wide variety of genres and languages," according to the website.
The TV series "Zodiac", adapted from a novel by Ahmed Khaled Tawfiq, is being displayed during the current month of Ramadan to critical acclaim, particularly towards the young actors in the series.