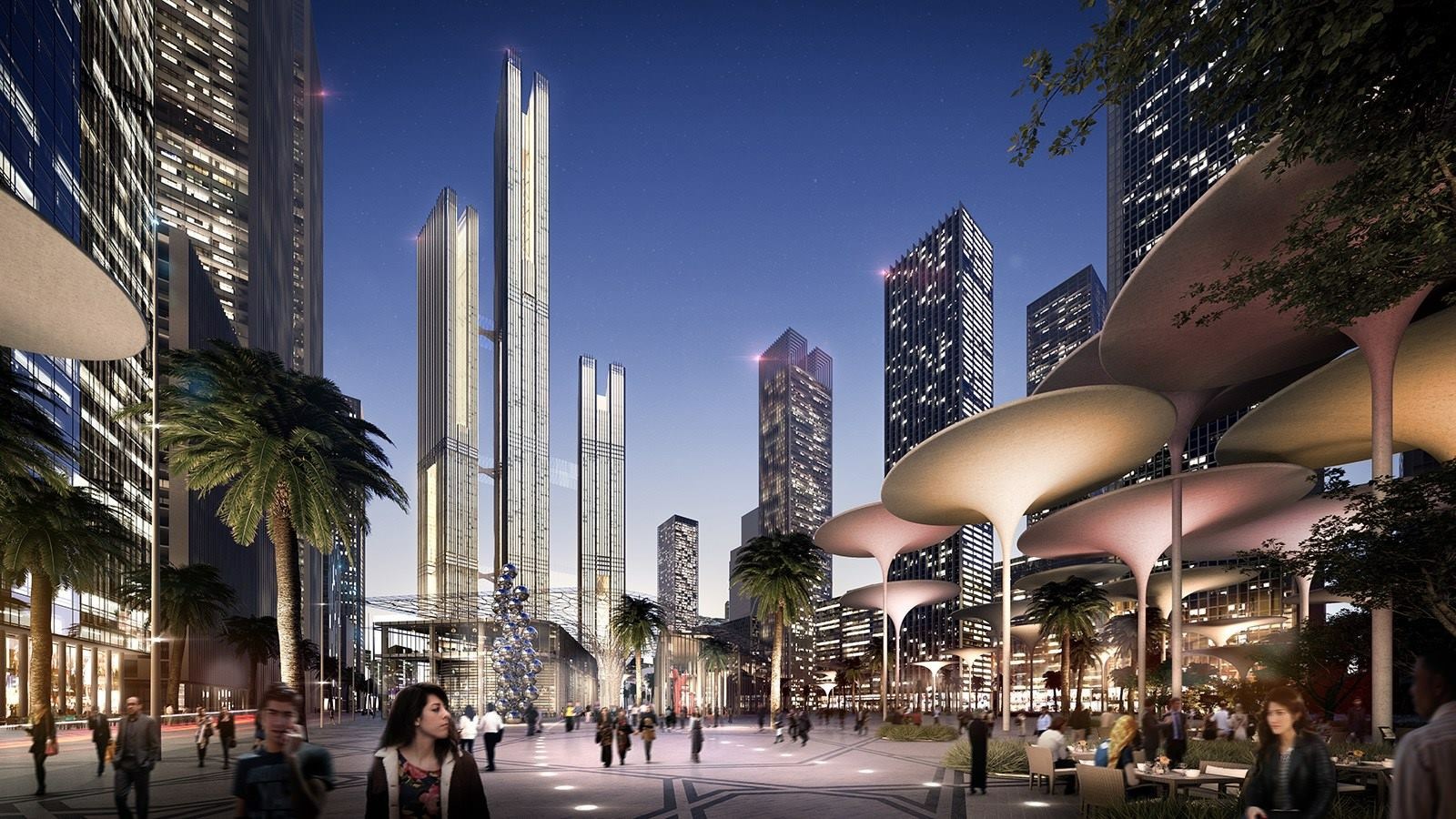 Egyptian President Abdel Fattah al-Sisi announced Sunday that the New Administrative Capital project will cost roughly LE380 billion by the end of its seven year construction period.
"The financial cost and the effort that we make is immense," Sisi said during the inauguration of the hydro-cracking complex in Mostorod, Qalyubiya.
The state aims to resolve any problems as soon as possible no matter the cost, he proclaimed. This includes working to resolve issues with the nation's roads, Sisi added, with many of the government's plans having been accomplished in the past six months.
But addressing these problems costs a massive amount of time and effort.
The president explained that it is therefore better for the state to focus its efforts and money on building new cities and enacting development plans.
The Administrative Capital project, located east of Cairo, was launched in March 2015 at a cost of US$45 billion.
It is expected to be built over seven years.
The infrastructure for the first stage of the New Administrative Capital was finalized in mid-2019 at a LE130 billion cost.
The government sector will include 36 buildings. One will be for the parliament, one for the cabinet and 34 for different ministries. The first stage will cost LE30 billion, excluding infrastructure.
The Advisor to the Prime Minister for Administrative Reform Hany Mahmoud said back in August that roughly 60,000 government employees will be relocated to the New Administrative Capital.
These transferred workers will receive training on various technological methods.
The Chairman of the New Administrative Capital for Urban Development, Ahmed Zaki Abdeen, said earlier in September that the governments of 30 foreign countries have reserved land in Egypt's new administrative capital, with the intention of moving their embassies and consulates to the diplomatic district.
These countries include the United States, Saudi Arabic, Nigeria, Bahrain, and the UAE. Abdeen's company receives daily requests from countries wanting to secure land in the new capital.
And 60 countries have sent requests for land, including Brazil, Argentina, India, Korea, Japan, Mexico, Morocco, Gabon, Chine, Kuwait, and Kazakhstan.