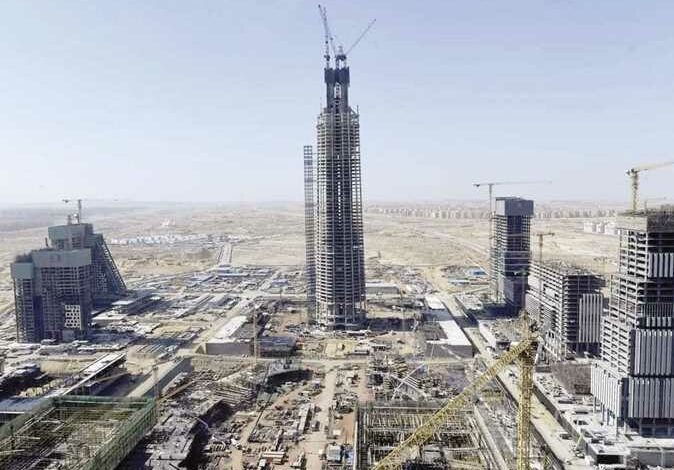 The Deputy Minister of Housing for National Projects Khaled Abbas announced Sunday that the New Administrative Capital's central business district will feature 20 towers with various uses including the highest tower in Africa, the nearly 400 meter tall Iconic Tower, with investments totaled at three billion dollars.
Abbas explained that five fully serviced residential towers are being constructed in Alamein city, implemented by the Chinese company "CSCEC".
These towers overlook an artificial lake, and include the Iconic Tower on a total area of 465,000 square meters.
It is scheduled to be implemented within 45 months. The project also includes 200 meters-high-four towers on a total area of 320,000 square meters, scheduled to be implemented within 39 months.
Between 50,000 and 60,000 employees will be transferred to the New Administrative Capital, including employees at 33 ministries, the Advisor to the Prime Minister for Administrative Reform Hany Mahmoud announced earlier this month.
During a telephone interview with presenter Basma Wahba, on "Al-Mehwar" channel, Mahmoud explained that only ministry headquarters will be transferred to the new capital.