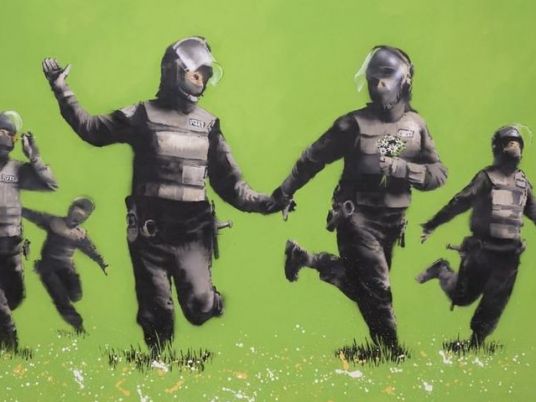 April 9 is the opening date for a new contemporary art museum in Amsterdam. The Moco/Modern Contemporary Museum's first exhibitions will be dedicated to two giants of the art world: the Pope of Pop Art, Andy Warhol, and the star of street art, Banksy.
Europe is getting a new contemporary art museum in the form of the Modern Contemporary (Moco) Museum. Its first exhibitions will feature works from two highly renowned artists, Andy Warhol and Banksy. Banksy: Laugh Now will run from April 9 to September 4, 2016 and Warhol: Royal from April 9 to July 3, 2016.
Among the 80 pieces brought together for this event, visitors will be able to see the famous Warhol portrait of Marilyn Monroe, as well as Banksy's Beanfield, which depicts soldiers skipping hand in hand in a field of flowers and was first exhibited in 2009.
The Moco Museum is an initiative of the owners of the LionelGallery, Lionel and Kim Logchies. For nearly 20 years, the couple has been involved with works by the biggest names in modern art, such as Jean-Michel Basquiat, Damien Hirst, Pablo Picasso and Jeff Koons.
The museum is aiming for a young international audience and intends to "show top pieces of art which would normally stay outside the reach of the general public."
The museum building is located between two Amsterdam landmarks, the Van Gogh museum and the Rijksmuseum.
Banksy is a legendary member of the graffiti scene, whose identity is unknown. In early 2015, he traveled secretly to Gaza to create graffiti art criticising the living conditions there.
Banksy: Laugh Now runs from April 9 to September 4, 2016, and Warhol: Royal runs from April 9 to July 3, 2016 at the Moco/Modern Contemporary Museum in Amsterdam.