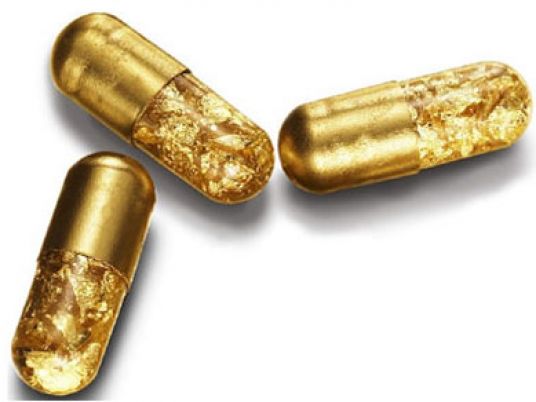 New data to be released this weekend should help deepen the understanding of how broadly new drugs that unleash the body's immune system to fight cancer can be used.
Results from key clinical trials will be presented starting Friday in Chicago at the annual meeting of the American Society of Clinical Oncology. These will include studies aimed at defining ahead of time which patients are likely to benefit from the costly drugs.
At the forefront will be rival drugs from Bristol-Myers Squibb Co and Merck and Co designed to block a protein known as Programmed Death receptor (PD-1) that is used by tumors to evade the body's natural defenses.
"It's going to be an important meeting to get some more (details) on the PD-1 and PD-L1 drugs," said Morningstar analyst Damien Conover.
Bristol's Opdivo, or nivolumab, was approved by the US Food and Drug Administration in December to treat advanced melanoma. In March, it also received clearance to treat a form of lung cancer, giving Bristol an early advantage in the much larger market. Merck's Keytruda, or pembrolizumab, has been approved for advanced melanoma since September and is awaiting regulatory approval in lung cancer treatment.
First-quarter sales of both drugs surprised Wall Street, with Keytruda sales reaching US$83 million, compared to $40 million for Opdivo, suggesting an early advantage for Merck in what many expect will be a years-long battle for market share.
Other drugmakers working on similar treatments include Roche Holding AG, AstraZeneca Plc and Pfizer Inc.
Many industry experts expect the entire class will eventually generate billions of dollars in annual sales, particularly if proven effective against other forms of cancer.
On Friday, the ASCO conference will feature studies looking at Opdivo's use against advanced liver cancer and non-squamous, non-small cell lung cancer (NSCLC), the most common form of lung cancer. Results will also be presented from a trial of Keytruda in head and neck cancer.
"Bristol's in a really good position," said Leerink Partners analyst Seamus Fernandez. "My expectation is that they're going to be and will continue to be the leader in the lung cancer space." Lung cancer, the most common cancer worldwide, is the largest cause of cancer deaths in the United States.
At the same time, he said, Merck may bolster its argument that Keytruda has proven the broadest possible use to date, with "clear activity in 13 different tumor types."
Other data points that will be closely watched by oncologists and investors include whether the level of PD-1 protein in a tumor can predict how well the new immunotherapies will work. Earlier this month, Roche said that a mid-stage trial of its experimental immunotherapy, MPDL3280A, showed it doubled the likelihood of survival for lung cancer patients with the highest levels PD-L1.
A separate trial of Merck's Keytruda to be released at ASCO was designed to see whether a higher number of genetic mutations in a tumor can lead to better results in treating colorectal and other cancers.
Doctors at the meeting will also hear more on the potential for combining different types of immunotherapies to make them more effective, as well as the high costs associated with multiple treatment regimens. Treatment with Opdivo or Keytruda alone in the United States, for example, costs about $12,500 per month, or $150,000 a year.
"Really the name of the game is having overall survival data in your label," said Suntrust Robinson Humphrey analyst John Boris.